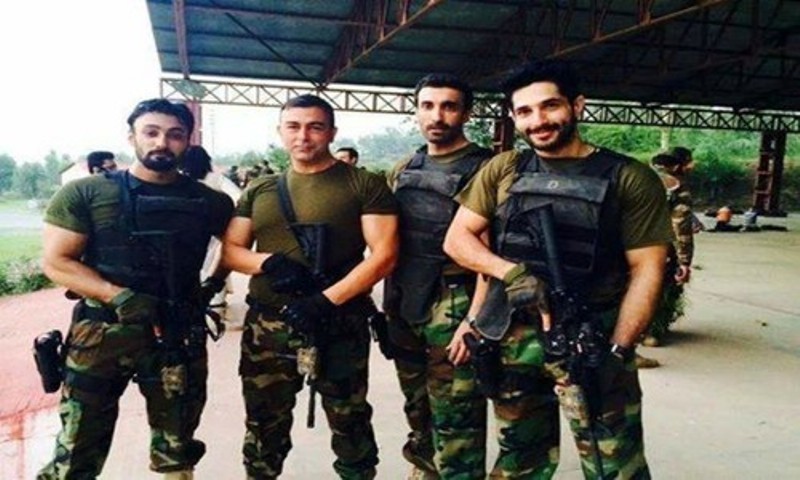 The announcement was made by CEO Hum Network, Duraid Qureshi, at the 4th Hum Awards

Remember Yalghaar guys? A film by Hassan Waqar Rana and including the cream of Pakistan's entertainment industry. A film that has been in the making since times immemorial. A film that was due to release in December and then in January. Yes, we are talking about 'that' film.
Yalghaar will be released under the banner of Hum Films, Duraid Qureshi, CEO Hum Network, announced during the 4th Hum Awards held in Karachi tonight. The release date will be announced soon.
We recently heard that the film was shooting its last spell in Mangla. The main sequences of the film were shot in Swat, Gilgit, and Chitral.
Read: 'Yalghaar' filming its last spell in Mangla
The film has quite a start studded cast including Shaan Shahid, Humayun Saeed, Bilal Ashraf, Ayesha Omer, Gohar Rasheed, Aleeze Nasser, Armeena Rana Khan, AdnanSiddiqui, Umair Jaswal, Sana Bucha and many more.
The director, writer and producer of the film, Hassan Waqar Rana, shared with HIP, "I'm humbly appreciative about the fact that it's one of the most anticipating films of this year, but I need to make sure it's worth waiting for. Hence, there's a lot of pressure on my shoulders and I must ensure myself that I've done justice to the film!"
Read: HIP Exclusive: Hassan Waqas Rana on Yalghar's delay and other films being worked on
Based on the Swat operation, the film is expected to have a budget of more than Rs 50 crore.
Ishq Positive
Towards the end of the awards, another announcement of Noor Bukhari's Ishq Positive being released by Hum Films also came our way. Noor Bukhari is debuting as a director through this film which stars her sister Faria Bukhari alongside Wali Hamid Ali Khan, Saud, Shafqat Cheema, Amad Ali, and others.
Read: Music launch of movie 'Ishq Positive' was a fun-filled event
Earlier, Hum Films also announced the release date and teh official trailer for Pakistan's first found footage horror film, Aksbandh.