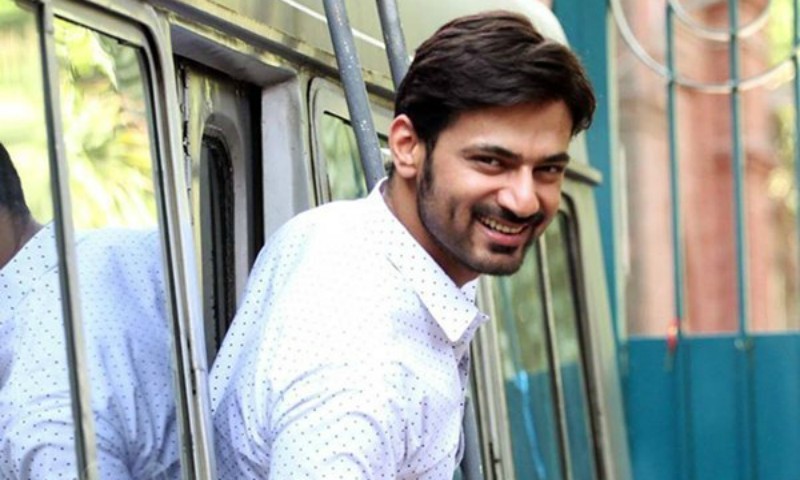 The actor found his role in 'Sangat' the toughest and looks forward to debuting on the big screen

Tall, dark and handsome, Zahid Ahmed is one actor that we have a gut feeling will go places. The actor won himself immense acclaim with the portrayal of Muhammad Ali Jinnah in Anwar Maqsood's theatre play, Pawnay Chauda August and it's sequel.
Soon after, Ahmed made a turn towards the small screen, and with just two years in his television career; the actor has a number of popular TV serials (Alvida, Sangat, Mehram) to his credit. Proving that sky's definitely the limit; Ahmed discusses with HIP, his personal life, acting, and what's next!
Also Read: Zahid Ahmed talks about upcoming play 'Zara Yaad Kar'
What are you currently working on?
Well, Zara Yaad Kar recently went on air on Hum TV. Then I have Besharam lined up, it's coming soon on ARY. Besides that, an untitled serial for Geo Entertainment is currently underway.
How did your journey begin? Was acting always your passion?
Acting was always in my blood. It manifested itself through my theatre escapades in my initial days, which finally led to acting on television.
Are films on the cards for you?
Absolutely! They're definitely on the cards, but I am being extremely patient and will wait for a spectacular role and script for my debut film.
Also Read: HIP Picks: 8 dramas you can't miss out on this coming season!
What do you think is the reason behind your instant success?
I truly think that I've been blessed. And I can proudly say that Allah is the reason behind my success; then of course my mother's prayers and audience's love.
Which character was the toughest to play?
Shavez from Sangat was the toughest to play, because of the immense guilt he had to carry through every scene of the play. But it was equally rewarding.
Also Read: Jami re-enters the ad world with Novella TVC
Mor Mahal is considered as a turning point for out television. How does it feel to be part of such a project?
It feels great. It's a unique play and a much-needed risk for the makers. It's literally one of those plays which you hope does well, regardless of your own part in it!
How do you manage personal and professional lives?
I manage it rather poorly to say the least (laughs). But I'm getting a little better at it by cutting down time spent on social media while at home.
How would you describe yourself?
I'm unafraid.
Also Read: Five reasons why we're looking forward to 'Besharam'
Do you plan to work internationally. How important do you think is the trade of talent?
Trade or not, I believe an artist is unbound. The individual can choose to throw himself in any arena. And if given a challenging enough task, I would work anywhere in the world!
What would be your message to all the readers.
My message would be that people don't matter. You are born and you will die, the in-between time period is yours. Listen to your heart, find your connection with the creator, and let your faith and love, drive you!