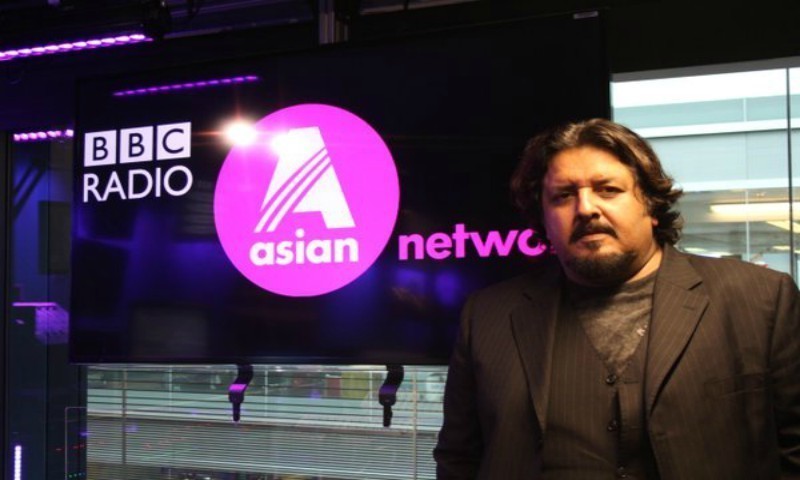 The film's trailer offers a sneak peek into the stellar ensemble cast of the film.

While the rumour mills are abuzz after the trailer release of Azad and its ensemble cast and guest appearances, it is three words spoken by Sanam Saeed in the trailer, synonymous with Bollywood's The Dirty Picture, that have grabbed our attention. Produced by veteran actor Rehan Sheikh, who will also be seen in Actor In Law and has been prominent part of PTV's golden era, the film tells its audiences that it's all about entertainment, entertainment, and entertainment. Ring a bell now?
The film, which has been long awaited because of its indie-esque nature despite a massive cast, stars names like Sabreen Hisbani, Nimra Bucha, Angeline Malik, Sanam Saeed, Imran Abbas, Rehan Sheikh, Zahid Ahmed, and Salman Shahid. However, what's got everyone talking is what exactly is the story about.
READ: Rehan Sheikh back in the director's chair for film 'Azad'
According to Sheikh, "the film is the story of a radio jockey who calls himself Azad and slowly realizes that he is not free even from his own past. It is a light-hearted exploration in a individual's life." From the trailer though, it's quite hard to decipher.
Speaking more on the story, Sheikh added, "It's been a passionate project and a labour of love so the expectation is that it will find its audience, who will appreciate it too. It's not a masala film as such but an off-beat comedy-drama with elements of satire."
Coming back to the trailer, from the monochromatic colour treatment to the dialogue delivery, one cannot help but think the film enshrouds itself in the world of radio and entertainment in a classical set-up. What interests further is the fact that it delves into the realities of freedom in an individual's life. Especially in a world filled with media and individuals working in this field.
Rehan Sheikh, whose film Mohabat Ki Pehli Kahani, revolving around love and the struggle of writer's block, was screened on television in 2006, is no newbie when it comes to directing. Having remained an active part of various theatre performances and the whole story-telling process, including writing and casting, one can expect a story at par this time around with Azad.
While the film is expected to release soon, the trailer is sure to keep you busy in keeping a check on how many guest appearances you can spot and judging for yourself if it is indeed all about entertainment, entertainment, and entertainment.