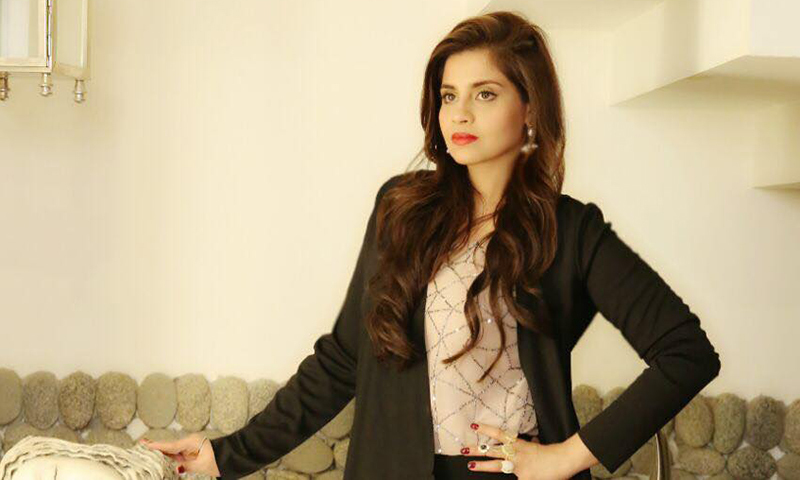 The budding producer is ready to hit the television airwaves with yet another drama of epic proportions

For many, shows like Mann Mayal remain a topic of contradiction. It's controversially old school in its thought for some, while for others it's addictive to an extent that you can't live without seeing it each week. Hate it or love it, you can't live without it. And now get ready, as the creators of the show are geared up to introduce another hit for television.
Created by producer and style icon, Sana Shahnawaz, the upcoming drama boasts an ensemble cast like no other. With luminaries like Saba Hameed, Ayesha Khan, Imran Ashraf, Maryam Saleem, Furqan Qureshi, Irsa Ghazal, Mehmood Aslam, Ali Khan, Hira Tareen, and more joining the production, we can bet the show isn't going to disappoint fans of Pakistani drama serials.
Shahnawaz, talking to HIP exclusively, stated that the drama will be titled 'Khuda Mera Bhe Hai' and is directed by Shahid Shiffat of Kaafir fame whilst Asma Nabeel has penned it. Launching under the ARY Digital banner, the title remains distinctly different from her ongoing hit Mann Mayal.
READ: 'Mann Mayal' turns out to be a long lost relative of Usain Bolt
Managing to create intrigue with its obscurity, we adoore the drama serial's name. Is it a love story waiting to turn into meandering twists and turns? Or a story enshrouded by mystery? Our lips are sealed.
The budding producer also mentioned that Ayesha Khan plays the protagonist as the actress fulfilled all the requirements - a convincing, intense performer who could portray a strong character- the production house was looking for.
READ: Mann Mayal: Is an abusive marriage better than getting a divorce?
With a crew that is no less than a perfect combination for drama dynamics, one can be assured that Khuda Mera Bhe Hai is one show we can't wait to watch! Expected to be on air in a few months, stay updated with HIP as we provide you with the latest on the drama serial.
For now, we'll let you enjoy some BTS from the show.