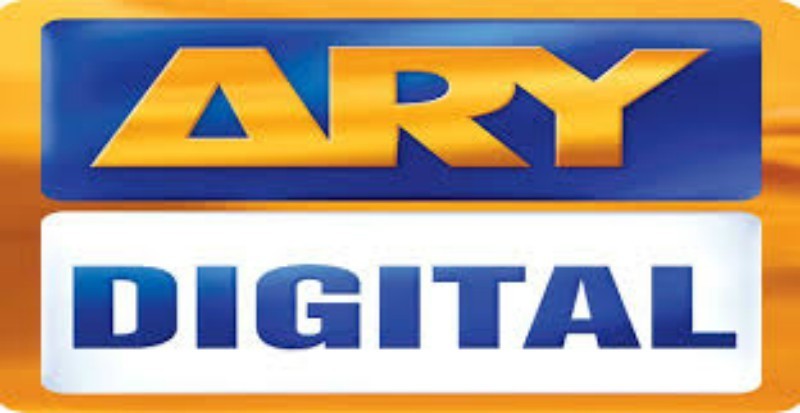 Under the campaign name of Naye Kahaniyion Ki Barsaat, ARY is all set to bring fresh dramas for its viewers

ARY Digital is a part of the massive ARY Group, a renowned Pakistani television network with branches across the Middle East and Europe along with Pakistan of course. The network caters to the entertainment needs and wants of South Asians specifically Pakistanis; it is considered groundbreaking in terms of quality broadcasting and has an escalating network of channels each with an independent agenda, focus and target audience. ARY Digital is probably one of the most watched entertainment channels currently in the country due to its highly appealing content.
Ramazan and Eid have just passed us by but ARY Digital made it all worthwhile with its captivating Ramazan transmissions and special week-long Eid shows. ARY is now set to bring its viewers a whole new season full of refreshing storylines and dramas in a new campaign titled,Naye Kahaniyion Ki Barsaat and we simply cannot wait!
READ: TV ratings: ARY Digital dramas clench top three positions
Below is a list of plays which will be starting from July 11th 2016 (Monday) and each project promises to tap into a new concept.
Bandhan (Monday-Thursday at 7 pm)
All set to hit the small screen on the 11th of July, Bandhan is the story of a dominating single mother, who overpowers the emotions and decisions of everyone in the house. The cast includes Aanita Camfer, Madiha Rizvi, Palwasha Abrar, Jaweriya Ajmal, Ali Hassan, Aliya Ali and Hammad amongst others.
Saheliyan (Monday at 7.30 pm)
This is a story which revolves around three college girls who belong to different classes but have one thing in common and that is their dreams which they harbour inside. The play stars the legendary Qavi Khan, Ismat Iqbal, Ayaz Samoo, Komal Aziz, Adila Khan, Sundus Tariq, Nazeed Raza, Maria Khan and others.
Naimat (Monday at 8 pm)
Starring Suneeta Marshal, Zahid Ahmed, Samina Ahmed, Kiran Haq, Semi Pasha, Shahood Alvi, Ismat Zaidi and others, the first episode of Naimat will air on the 11th of July. The story revolves around Sara and Babar, who were once a happily married couple but due to some complications and unpredictability of life, they have fallen apart.
READ: ARY Digital's 'Besharam' looks exciting two episodes down
Tum Milay (Monday at 9 pm)
This is the story of a girl called Nimra who comes from the US to fulfill her father's last wish of getting buried in Pakistan. The cast comprises Affan Waheed, Sehr Afzal, Waseem Abbas, Maham Amir, Ali Abbas, Shamim Hilaly, Badar Khalil, Huma Nawab, Usman Pirzada, Seemi Pasha amongst others. The drama will also start on the 11th of July.
Main Mehru Hoon (Monday-Thursday at 10 pm)
This drama revolves around a girl called Mehru who is seen surviving in the present in hopes of a better tomorrow. She dreams of living a life fit for a princess after marriage. Sidra Batool plays the character of Mehru while Imran Aslam, Salma Hassan, Ahmed Hassan, Tipu Shareef, Nazia Malik, Zaheen Tahira, Shehzeen Rahat, Sundus Gulzar and others will also be seen sharing screen space.
Aap Kay Liye (Tuesday at 8 pm)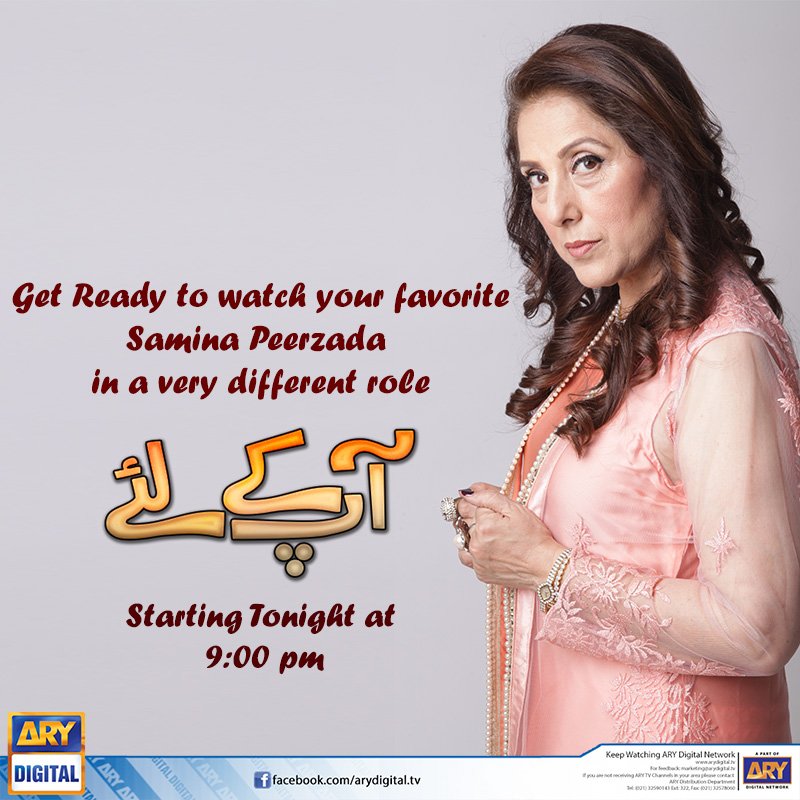 With a cast comprising of Samina Perzada, Faysal Qureshi, Areej Fatima, Waseem Abbas, Salma Hasan, Saifi Hasan, Ghanna Ali, Asad Siddique and others, the play will commence from 12th July 2016.
Teri Chah Main (Wednesday at 8 pm)
A bold story starting from 13th July includes the cast of Maria Wasti, Farhan Saeed, Salman Shahid, Saboor Ali, Faryal Mehmood, Shakeel, Ismat Iqbal, Asim Azhar and others.
READ: ARY Digital Network celebrates 15 years of success
Ghayal (Thursday at 8 pm)
This is a story about love, obsession, jealousy and trust. With a cast of Sumbul Iqbal, Gohar Mumtaz, Asad Siddiqui, Tipu Shareef, Kiran Tabeer, Shahzeen Rahat, Talat Hussain, Abid Ali, Humaira Zaheer, Farah Shah, Ismat Iqbal and others, Ghayal set to air from the 21st of July.
With such an interesting line-up, don't forget to tune in to ARY Digital from 11th July onwards and be part of their drama extravaganza!