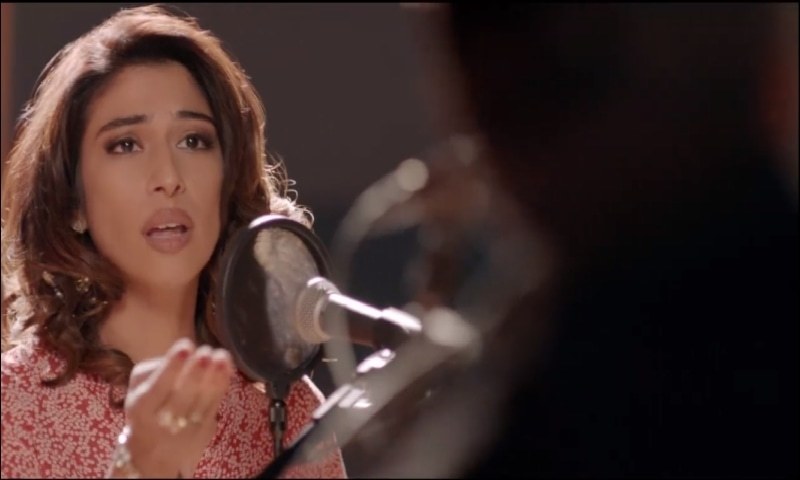 Starring the vocal powerhouse duo, the latest Coke ad is a melodious delight we're sure you won't be able to forget!

Music as they say, is food for the soul. For many, it's the way their body moves intrinsically to the beats when euphoria takes over. Much on the same line, is what Coke Studio provides to its listeners. However, this time around, it isn't just the show that we're can't enough of, but the advertisements and teasers that the beverage company keeps on airing! Starring the sensual diva Meesha Shafi, and vocal powerhouse, Umair Jaswal, the latest Coke ad is a melodious delight we're sure you won't be able to forget!
In what is titled as a tribute to 'Malika-e-Taranum' Noor Jehan for the original rendition of 'Zalima Coca Cola Piya De', which is covered in this, the TVC features the two budding rockstars of the Pakistani entertainment industry in the infamous Coke Studio setting, where they are seen practicing for the upcoming season.
However, once that icy chilled bottle of Coke takes up the screen in Jaswal's hand, we see the eccentric diva asking Jaswal for a sip with a mellifluous note from Noor Jehan's song with its own twist with the lyric 'Zalima, Coca Cola Pila De'. But since it's a TVC, and things have to go awry, we see the 'Sammi Meri Waar' singer accidentally keeping the bottle on the 'on air' button! One thing leading to another, the rest of the nation gets to hear the playful duet, and like in reality, people can't get enough of it!
Perfectly juxtaposing the duo's vocals and the sensation that is Coke Studio, the latest TVC is sure to make you search for Noor Jehan's original song and of course, Shafi's powerful cover! Believe us, we aren't the only ones who have this on loop, as the singer herself has shared her song on social media! Check out the TVC, and you can thank us later.