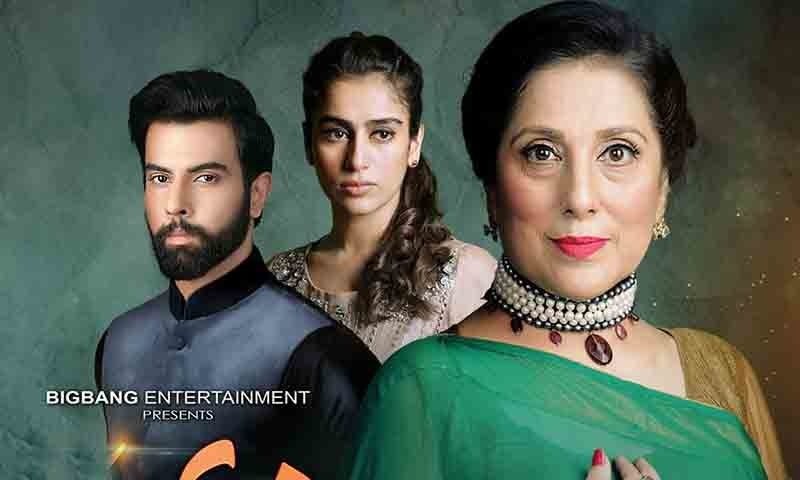 Alishba Yousuf makes a comeback with Urdu1's drama serial Be Aib and we're excited to say the least.

One might go, "Oh god, not other rotu woman!" once you see the first teaser of bing bang Entertainment's drama serial, Be Aib. But Alishba Yousuf and Samina Peerzada's presence was enough to convince us to give it a chance and we're glad we did, because the storyline promises an emotional ride, yes, but with enough twists and turns that you'll end up at the edge of the seat after every episode.
Read: Urdu 1 introduces Be Aib and Meher Aur Meherban
Written by Qaisra Hayat and directed by Ali Hassan, Be Aib, convinced us to watch the serial due to a number of reasons. Here are a few.
Sadaf Vs Tooba
The all too familiar mother-daughter clash is what forms the basis of Be Aib. Alishab Yousuf who plays the role of Tooba will often find herself being hauled about by her forceful mother, Sadaf (played by Samina Peerzada).
What makes Sadaf a matriarch, is her obsessive nature and, of course, a full to the brim bank account. She does not like to compromise on 'anything tangible', but what she can compromise on, is her daughter's happiness.
The hero is not 'hero anymore'
Taimur (Noor Hassan) is Tooba's cousin, and is handsome, rich and successful. Sadaf has no qualms in engaging the two and everything's hunky dory until something unfortunate happens. After the incident, Taimur isn't perfect anymore so Sadaf decides to dispose him off, not taking her daughter's emotions under consideration.
The middle class relatives
In every tragic tale, we ought to have relatives who are struggling to find a rishta for their daughter and make ends meet. In Be Aib, we have Sadaf's brother Safi who is a father to two unfortunate beings, Anaya and Ali. Anaya has a dark mark on her face which makes it impossible for her to score the perfect suitor while Ali falls for his rich, good looking, and the least interested in him cousin, Tooba.
Eventually, Anaya does end up living a happy life, but you'll have to watch the serial to find out how that happens.
The cunning 'other guy'
Fawad (Asad Zaman) enters the picture, and Tooba's life, on Sadaf's insistence since he's good looking and a successful businessman. But is he actually the 'perfect guy' Sadaf's been looking for? Well, not really.
---
In her effort to live a 'Be Aib' (flawless) life, Sadaf ends up making a mess out of other people, especially, Tooba and Taimur's, lives. Will she finally let her daughter take her own decisions? What will happen to Ali And Anaya? Will Tooba's decision in the end impact their lives directly?
Tune in to Urdu 1 at 8pm every Thursday to find out the answer to these questions.