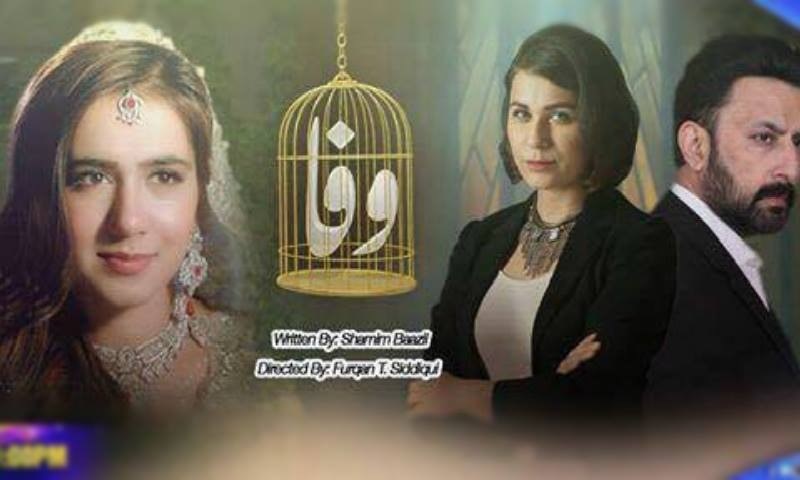 Starring Babar Ali, Mansha Pasha, Wahaj Ali and Nausheen Shah, the serial is all set to give its final blow.

Drama serial Wafa is unique in a sense that it presents women in a different light. The protagonist Wafa, played by Mansha Pasha, is an embodiment of courage and dignity. She is not weak and has a giving nature when it comes to her relationships and her people. The drama intends to change the mindset of people and wants them to believe that women are way more than just a suppressed entity.
Babar Ali, as Daniyal, made a comeback of sorts through Wafa. Apart from him, the cast includes Mansha Pasha, Wahaj Ali and Nausheen Shah.
Directed by Furqan T. Siddiqui and written by Shamim Bazil, the last episode of the drama serial airs this week (i.e. Wednesday on Geo Entertainment), so let's list five lessons that Wafa taught us.
Read: HIP goes behind the scenes of upcoming drama serial 'Wafa'
Unique narratives do work
The story doesn't need to revolve around a boy, girl, and a saas; it can revolve around human behaviour. And that's what Wafa teaches us. Amongst all the dramas that have been produced recently, Wafa has a unique narrative because the story focuses on behaviors and the importance of relationships.
"Shamil Bazil's story is good, but a bit complicated," Furqan T. Siddiqui said. "The casting was the most important thing for Wafa because we needed actors who could essay the emotions effectively and thankfully we got that."
Zealous women need not be disrespectful
Wafa is story of a girl who goes through great lengths to preserve the prestige and status of her parents, but that doesn't mean she is a weakling. Our drama serial often confuse independence with rudeness. Kashaf, from Zindagi Gulzar Hai, is a prime example of a confident woman with brains, but she came across as a mean person which shouldn't be the case.
What do you choose - love or responsibility?
Wafa (Mansha Pasha) can land up with Daniyal (her husband) or Hashir (her love) in the last episode, and then only we'll know what sort of decision should a logical, independent woman make. There's no need to shed petals off a rose, just watch Wafa's last episode if you find yourself too indecisive.
Fate plays an important role
You might rely on your parent's decisions, but your fate doesn't depend on those decisions and you often find yourself victimized at the hands of fate, so be prepared. However, the last episode will provide some spiritual satiety.
Read: TV One's telefilm 'Ajnabee' to air Saturday this week
Sacrifice doesn't really mean you're at 'loss'
How does that work? It works, because when one sacrifices their own desire, they gain a certain spiritual high.
The last episode delves into love, heartiness, selflessness and narcissism. Truly, Wafa's journey will make you look into your own wafa (fidelity).