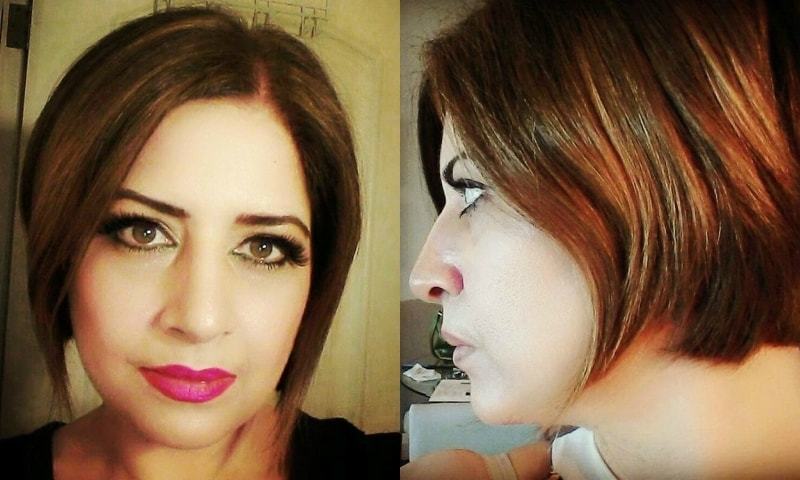 The actress was seen in Toronto, not vacationing, but shooting a film.

If you have been following Atiqa Odho on Instagram, you would know that she has been up to something big in Toronto. With a new cut and style, the actress/businesswoman extraordinaire has clearly been living the high lifestyle in Canada, but what for? Well, now we know as Odho revealed that she has in fact, been working on a new Pakistani movie that will be shot in the friendly North American nation!
While exclusively talking to HIP about her latest film, Odho revealed,
"I am playing an interesting and fun character. The movie is a comedy written by an Indian writer, but the cast is completely Pakistani with a couple of big names from our industry doing a film for the first time."
The film, which is a 'Canadian based Pakistani movie with a great cast', is being directed by Canadian-Pakistani director, named Sonia Ahmed, who has a film and documentary school background. Reportedly, this would be Ahmed's first feature, after her 2014 award winning documentary film, Shall we dance.
While talking about the film, she also opened up about her role in the film.
"The film is a comedy with a lot of funny situations unfolding. I've gone for a fun new modern look for my role. I play a modern and independent single mum living in Toronto n the film who has brought up two kids single handedly."
Talking about the need to support such projects, she added,
"We need new talent in the cinema so I've decided to do this project to support a new team launching in our industry."
While the rest of the cast list has not been disclosed yet, we're eagerly waiting to see the project unfold on the big screen!