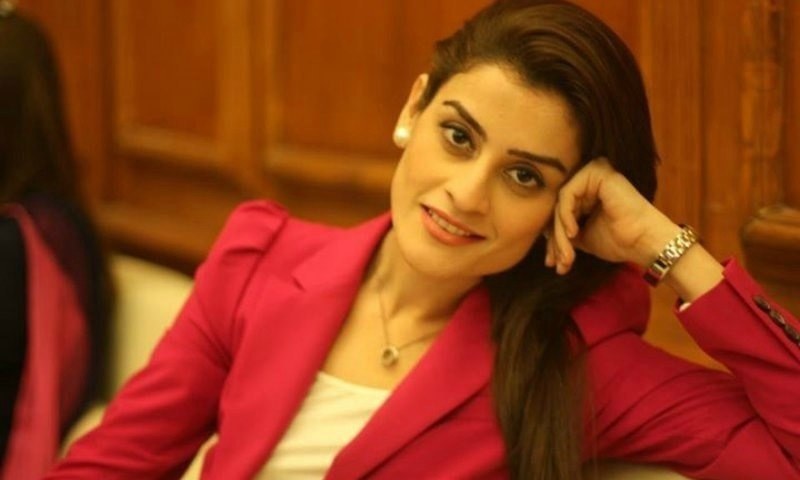 "Acting is challenging plus a lot of fun, especially if you find an amazing director like Hina Dilpazeer," says Amna.

If being a popular TV show host, model and a doting mother to two beautiful girls was not enough, Amna Malik is gearing up to try her luck in the field of acting by making her debut with a play titled Gudgudee The show also marks the directorial debut of the talented Hina Dilpazeer (known for her on point comedy skill set) for TV One Global.
Amna Malik is a very well known name in the world of hosting and has been seen on various channels including Dunya News and Ab Takk as well as having hosted a morning show titled Subah Bakhair Pakistan for Capital TV. She was also seen recently in the Ramazan transmission on Aaj News.
So when we heard the news that Malik decided to spread her wings a bit more and try her hand at acting, HIP decided to get in touch with her to find out more about her debut play.
Read: Amna Malik joins Capital TV as morning show host
"Well it is a play which has been made especially for Eid and it will air on the first as well as the second day on Tv One. It has been directed by Hina Dilpazeer which marks her debut as well in direction; it is a story about a husband and wife who are not living together and how much their son (played by Samad) wants them to celebrate Eid together as a family."
Besides direction, Hina Dilpazeer will also be seen acting in the play as Malik told us,
"Besides directing the play Hina is also acting in it; her character's name is Dolly and how she manages to bring the family together is what this play is about."
We also asked Malik about what made her choose the performing arts and how difficult she found acting from hosting, and she said:
"When Seema Taher and Hina Dilpazeer asked me to be a part of this project, I couldn't refuse and had to say yes to it. Acting is challenging as well as a lot of fun especially if you find an amazing director like Hina who makes things even more interesting."
We also asked the talented host/model if she would be looking into more scripts?
"I am looking at scripts but more on the lines of telefilms as with children, it becomes difficult to commit to a project which takes a longer time to complete but let's see."
Read: Gaurav Gera raves about Hina Dilpazeer
In Gudgudee, Amna Malik plays the role of a young boy's mother called Sara while her husband is being played by a new actor called Salman. Besides Dilpazeer and Malik, even Rashid Farooqui will be making a special appearance in the Eid play.
It would be interesting to see a play directed by Dilpazeer as she is a superb actress and it would be nice to see her in the role of a director as well. She has already won everyone over with her portrayal of Momo in the hit comedy series Bulbulay and her role as Saeeda in Burns Road Ki Neelofar which won her a lot of praise at the Kara Film Festival.
HIP would like to wish Amna Malik as well as Hina Dilpazeer all the very best for Gudgudee which will be shown on Eid ul Azha only on Tv One.