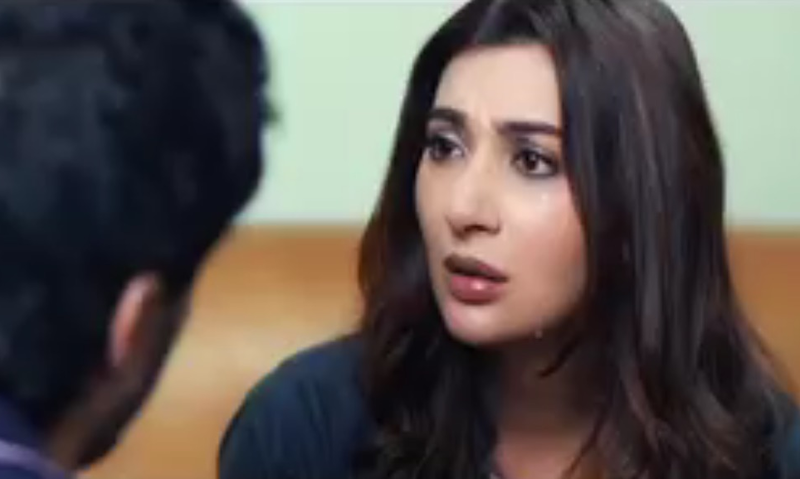 Sana Shahnawaz' next production throws light on the plight of transgenders.

Amidst a constant stream of mindless, derogatory fluff, Udaari emerged as a silver lining for the Pakistani television industry. The drama dared to speak up on, and shun, child sexual abuse against all odds. Criticism and controversies were aplenty but the makers of Udaari gave a loud and clear message that there should be no pardon for a heinous crime like child abuse.
And it seems it has only paved way for more such narratives that are much-needed in our times. ARY Digital's upcoming TV serial Khuda Mera Bhi Hai also promises to be one such drama that picks up on a taboo topic and dares to ruffle feathers for the sake of social progression. Starring Aisha Khan, Syed Jibran, Saba Hamid and Isra Ghazal, Khuda Mera Bhi Hai revolves around the life of a transgender – from being born in a family that isn't willing to accept him to finding his place and identity in a socially handicapped society.
Read: After Mann Mayal, it's Khuda Mera Bhe Hai from Sana Shahnawaz
"Eunuchs have always been made fun of in our society and looked down upon and no one, on television, has made an effort to present them in a respectable manner. While theatre has been more embracive of such stories, television hasn't yet evolved to that extent and hence, we felt there was a need to show such a story," said Ali Imran, the Head of Content at ARY Digital, who looked over the script written by Asma Nabeel.
It won't be wrong to say that even in 21st century when equality for all remains the foremost agenda, the trans-community has had little going in its favour. They are still mocked and humiliated or feared as if they were aliens on earth. Whatever rights they have been granted lie still just on paper while society continues to disown them, let alone taking them seriously. The makers of Khuda Mera Bhi Hai hope to change that; they hope to start a relevant discourse on the topic and they are prepared for any obstacles that might come their way, especially given how PEMRA has been active about picking on television content that defies set norms.
"We have tried to initiate a debate while handling the topic sensitively. We have shown all perspectives from a family's dilemma to society's acceptance," Imran added while speaking to HIP. "And we completely understand that truth can be very bitter. But it's about time that we fight this fight. Television is an important medium of shaping a society and our society has become very ruthless. It's time to make it a bit more sensitive and open to these issues."
Read: HIP Exclusive: Indian actress Sara Khan to work in Sana Shahnwaz' next
Produced by Sana Shahnawaz of Mann Mayal fame and directed by Shahid Shiffat, Khuda Mera Bhi Hai is expected to air on October 22nd. The teaser trailer has already made it to the Internet intriguing audiences with its gripping subject. Whether it does justice to the issues that the trans-community faces in Pakistan remains to be seen.