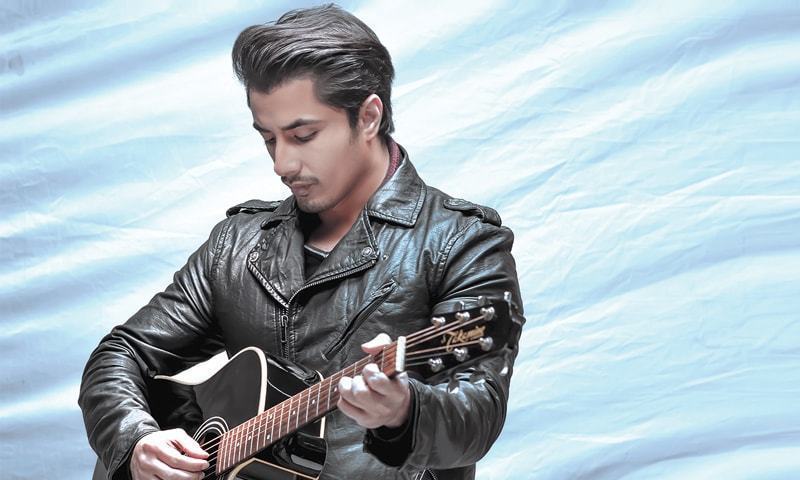 I feel humbled that he actually gave up on his other projects to shoot for this as his first film too: Ahsan Rahim.

As surprising as it may sound, Ali Zafar - who has made his mark in Bollywood - is yet to feature in a Pakistani film. He was all set to appear in Shoaib Mansoor's film, Khuda Ke Liye, but then things didn't go according to the plan and it took Zafar more than a decade, four Bollywood films, and tensions between India and Pakistan to finally find the perfect script to work on.
Read: Atif Aslam and Ali Zafar's Yariaan is the most patriotic thing you'll see today!
Ahsan Rahim, who has given us hits like Saali Tu Maani Nahi, Laga Reh, and the famous Ufone ads, is known for his quirky take on things. We can hardly wait what this action comedy has in store for us, especially when the director shares a special bond with the talented artist.
"My experience of working with Ali has always been fantastic. He's one of the most hard working and dedicated performer actor I have known, Rahim exclusively tells HIP. "We go a long way back when he was a model and featured in Preeto. I later shot many of his music videos such as Channo, Rangeen, Sajania and Aag besides various TV commercials."
The untitled project is all set to go on floor next year and when Rahim and Zafar discussed the film over food, latter liked the project so much that he decided to postpone his film, DeoSai, turn down a big Bollywood project and become part of the project.
"We always used to discuss making a movie one day so this has been on the cards for a while but I feel humbled that he actually gave up on his other projects to shoot for this as his first film too," Rahim further shares.
We trust the two talented individuals to make us laugh out loud because Rahim is known for his comic timing - from the time he appeared on Agent X to his recent ads for Ufone - and Zafar too has proved time and again - in Kollege Jeans and then in Tere Bin Laden - that he excels at comedy.
Read: Alia Bhatt is ready to shake a leg with Ali Zafar in Dear Zindagi
Currently, Ali Zafar is awaiting the release of his Bollywood film, Dear Zindagi, but reports and the political tensions between India and Pakistan suggest that it won't be a smooth ride. According to Times Of India, Zafar will not appear in the trailer of Gauri Shinde's film because the filmmakers want to avoid the controversies (and uncertainties) that are currently surround Ae Dil Hai Mushqil.
The script for the action comedy is complete and the lead actress will be revealed soon so watch this space for exclusive updates!