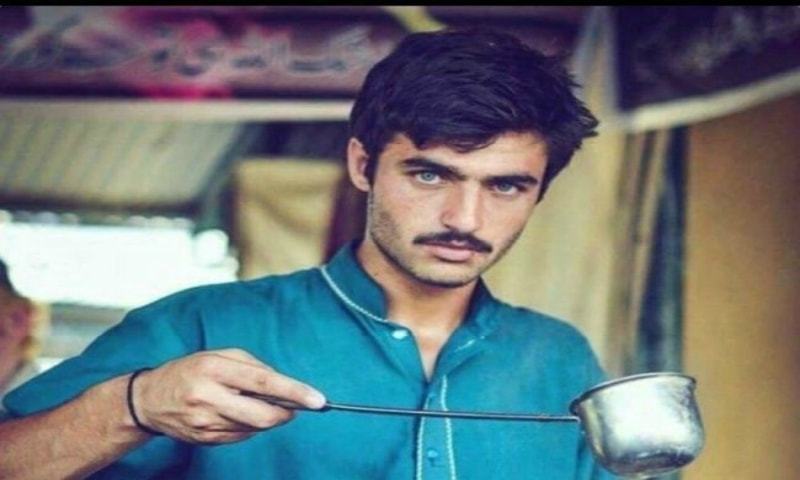 After so much attention from social media, the Chai Wala AKA Arshad Khan has landed a modelling contract with a brand!

Arshad Khan, who more commonly became known as Chai Wala, is the internet's latest obsession after Momina Mustehsan. And the reason? Well, just take a look at those dreamy eyes! The infamous photo was taken around a week ago by photographer Jiah Ali and social media has definitely been going gaga over the guy.
However, don't you just love it when our love for someone actually does change our lives? Well, we could finally be happy as this brother of 17 siblings, had expressed his hope of becoming famous one day, and now he has all of it in the offing!, After so much attention from the social media eye, Arshad Khan, has landed a modelling contract with fitin.pk. His good looks have landed the 18 year old with a modelling job and changed his life literally over night!
READ: 5 Pakistani songs that were made for this Chai Wala
Samaa TV reported that Khan is open to working in movies too. When asked whether girls have visited him, Arshad who works at Sunday Bazaar (Peshawar Chowk) said around 40 to 50 girls had visited his shop and left after taking photos. According to reports, Syed Noor may as well be casting the social media star to give him a well-deserved chance to make it big in the film industry.
Seems like life can literally change over time, all with the help of just one photograph and thousands of girls that made him a trend on Twitter!