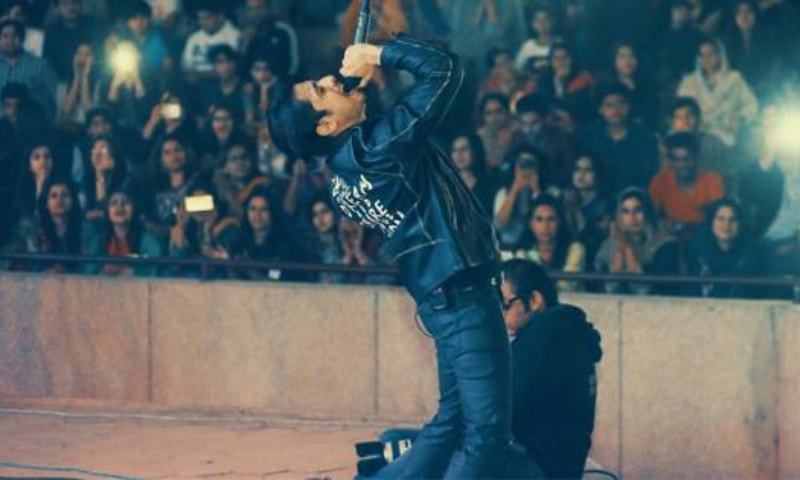 At a concert attend in hordes, the singer's patronage for women empowerment was all that we needed

In a society where women empowerment still manages to become a topic of great conversation mired in controversy than a reality accepted by all, there are only a few names who end up showcasing its importance when needed. One such example is Ali Zafar. Performing at the Alhamra Open Air Theatre in Lahore – which was a mark in recent history itself as the people of Lahore came out in the number of thousands to attend and have a night of fun, the singer's open patronage for women empowerment left the crowd enthralled.
"Papa kehtay hain bara kaam karey gi, beti hamara aisa kaam karey gi," Zafar sang.
With women leading in all spheres of life and women empowerment at its peak, the singer took a moment out in the middle of a happening concert to pay a small tribute.
"Hum larkon ko koi haq nahi hai unko band karke rakhnay ka," the singer once again said.
Read: Shaan and Ali Zafar wish each other good luck
While his stance seems to be a really brave and sensible move at a time when women empowerment is the need of the nation, Zafar's mid-concert recognition of all that women can do, truly managed to become a breath of fresh air in an otherwise misogynistic world!