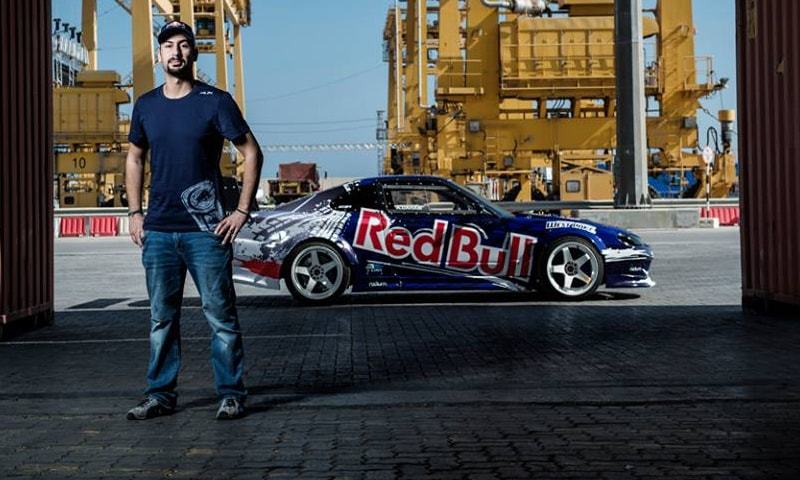 He will be holding a 'Red Bull Car Park Drift workshop' in Lahore on December 28.

International Drifter and Red Bull Athlete 'Ahmad Daham' kickstarted his first Pakistan tour on December 24th. The tour is aimed at both supporting and bringing the nation's drifting community closer to the skills and techniques trending in the global drifting community.
Ahmad Daham is no stranger to the global drifting community and has travelled around the MiddleEast promoting the sport. His name has become synonymous with world-class drifting that has won him fans all over the world. The Guinness World Record holder aims to help Pakistan's drifters compete on an international level. In order to do that, he will be holding a Red Bull Car Park Drift workshop in Lahore on December 28.
With this particular venture, Daham intends to bring Pakistan closer to the global drifting community. He has lots of fans in the country and that's why he wants to play his part in helping them.
The country has immense talent and love for the sport.
"Pakistan must have its share of drifters who have the potential to excel, but unfortunately there is no one to guide them in the right way. I will tell them how to set up their cars for drifting," he said in an exclusive interview with HIP.
He further added, "I will also be teaching drifters what safety measures to follow and how to use roads and tracks for drifting since both require different techniques."
The king of drift also travelled to Baluchistan to shoot an action-packed and thrilling clip in which he displays some of his best drifting techniques. It will officially release in January 2017 for the fans and followers to take further tips from.