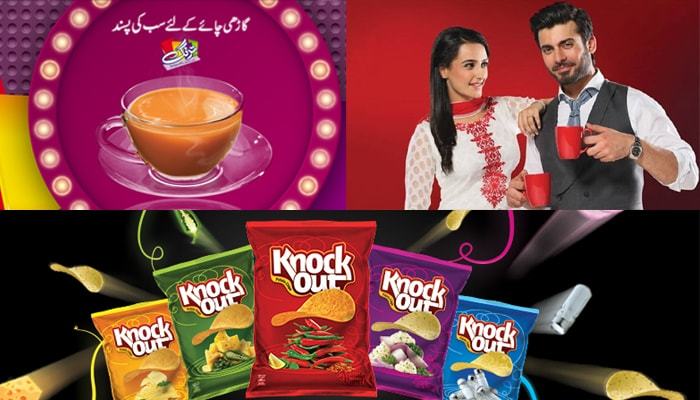 Be it Fawad Khan in Tapal or Iman Ali in Coke, we've loved them all, but looks like the trend might by shifting.

What's the traditional form of making a TVC? Get a celebrity, take them abroad (Thailand, maybe), add some dances and cheesy lines and there you go! You have a brand new advertisement ready to entertain!
As much as I love looking at Fawad Khan in every other TVC, ranging from chai to cars, sometimes you just can't resonate with the brand and their selection of brand ambassador. I for one, couldn't handle the classy Fawad as Oochi.
However, other times you can't help but be amazed by the perfect combination. For example, I think Hamza Ali Abbasi and Shaan Shahid were a perfect match for the Servis Tyre advertisement! Don't you think the same?
Read More: Fawad Khan tells us how to pamper wives in Tapal TVC
Recently, we have seen a shift in the way TVCs are done. This started off with how Tarang, (a brand of Engro Foods) changed the game and made an animated ad! Although I loved the use of bolt technology, I had failed to understand the concept of a chai ka pateela talking to the tea cup. Too much of Alice in Wonderland eh?
Read More: Best and Worst ads of 2015
And now, I came across this animated ad on my newsfeed for KnockOut chips (by the Dalda Group), wherein they also focused on their product rather than relying on a celebrity endorsement.
Frankly speaking, it's a huge step, considering it is their first TVC. Most brands choose to collaborate with a renowned name so consumers at least view the entire thing. But instead, the animated TVC focuses on the taste, the crunchiness and the six flavours.
Each neon light representing a flavour, now there is some serious thought put in here. And remember the school days when we were taught that anything on a black background will shine out? The advertisement shows that someone was actually focusing in class! However having said that, when the ad started with the voice-over and the initial thud I actually thought this was a cricket commercial.
What marketers need to realise is that sometimes just a simple ad can convey the message to the consumer. You do not always need to complicate the message for them and nor do you need a celebrity to add value.
And considering the change in latest advertisements, it looks like animation might be the next big thing in Pakistan.