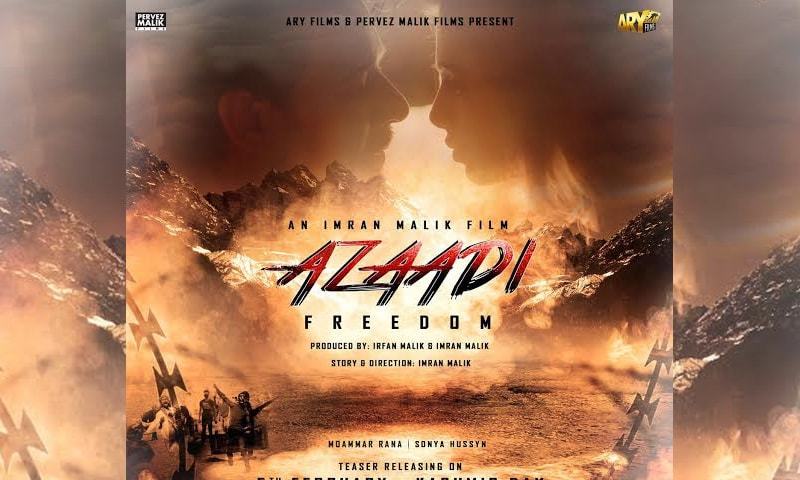 The intense love story starring the veteran Moammar Rana opposite the very talented Sonya Hussyn is titled Azaadi and will be the first movie to release under the ARY banner this year.
Sonya Hussyn reveals about her character
Azaadi has been produced by Irfan Malik, and directed by veteran film producer/director Pervez Malik's son Imran Malik who has also written the story while the dialogues are penned by Wajid Zuberi.
The cast of the movie also includes renowned actors such as Nadeem and Javed Sheikh, as well as new age actors which include Maryam Ansari, Ali Fateh, Samama, Waseem, Erum, Ali bilal to name a few. The film, which is being made under the banner of Pervez Malik Films, also has some special surprise appearances.
Sonya Hussyn and Moammar Rana starrer 'Azaadi' set to release by early 2017
"As much as I want to carry my father's legacy, I also want to bring my individuality to the film world in Pakistan. Working with renowned actors such as Moammar and Nadeem and Sonya has been quite a fulfilling experience. Hopefully the film will resonate with Pakistanis worldwide," said Imran
Azaadi's teaser is set to release on 5th February 2017.