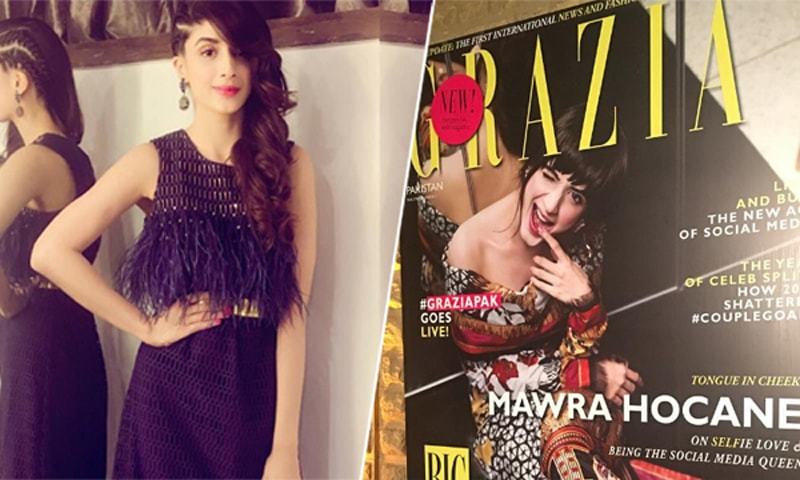 Grazia Pakistan will be a breath of fresh air for the fashion conscious in Pakistan.

Grazia Pakistan is set to fashionably take over the country and the first issue features actress and social media influencer, Mawra Hocane as its cover girl. The magazine will bring its readers a wide range of high profile celebrities, fashion icons, models, designers, influencers and fashionistas, trend guides and a lot more.
The launch party took place at the HSY Mansion in Karachi on the 6th of February, 2017.
The Publisher and Editor-in-Chief of Grazia Pakistan, Zahraa Saifullah stated:
"Grazia is a fabulous brand and it is exactly the breath of fresh air that our local publishing industry needs right now. Pakistan's fashion industry is booming and Grazia is going to provide an amazing platform to nurture its growth. We plan to show the fun, creative side of Pakistani fashion to the world – explore new avenues by creating content like it has never been done before. We are proud of the young, energetic and creative team working for us and the very first issue of the magazine will show the novel ideas and unique ways we will be creating content. We're looking forward to this exciting journey and setting new standards in publishing and we're sure Grazia Pakistan will be a treat for the readers."
Grazia Pakistan will curate global fashion and beauty trends as they unfold, picking the best from local and international catwalks. As Pakistan's first international fashion, beauty and news magazine, Grazia Pakistan is set to change the style landscape of Pakistan, giving our fashion forward and savvy women the best choice ever.
Grazia Italy was first published in 1938 and the magazine has earlier launched in more than a dozen other countries that include the US, France, Germany, Spain, Britain and India.
The first issue of Grazia Pakistan will hit newsstands all over the country on 10th February 2017.