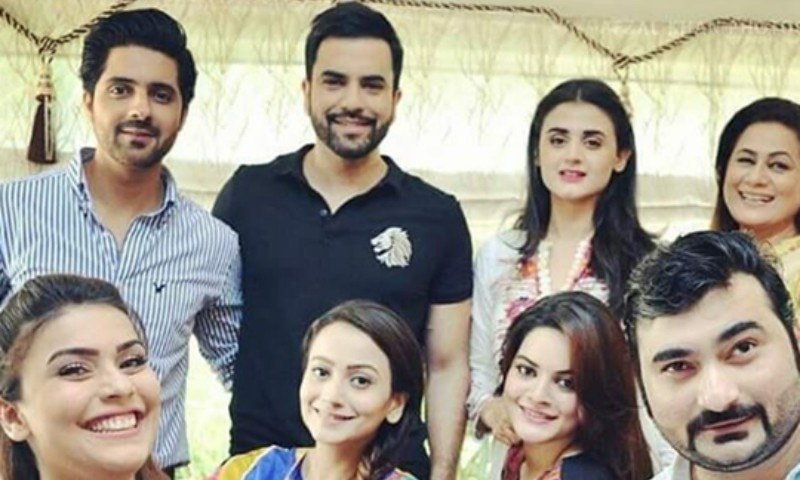 When more emphasis is put on Lali and her in-laws, it becomes a typical saas bahu saga which we don't want to watch.

With nine episodes down this week Sun Yara seemed like a repeat of what has been going on in the past two weeks or so. Now, we know that Saif ( Faris Shafi) does everything that his mother tells him to do, so his divorce was something that was already expected. While we did feel sad for Lali, right there we couldn't help but wish that there was more of Roshni and Talal instead of the saas-bahu drama.
The story penned by Asia Mirza is interesting as long as it focuses mainly on the relationship between Roshni ( Hira Mani ) and Talal ( Junaid Khan) .When it begins to revolve around Lali, Saif and her in-laws, right there it becomes a typical saas bahu saga which we frankly have no interest in watching.
Read: Junaid Khan and Hira Mani have a great on-screen chemistry in Sun Yara
Coming back to this week's episode, since Saif has no feelings for Lali or their child, divorce was not as difficult for him as it was for her. Talal ( who has been out of the city) finds out about his sister's divorce through Khurram (Asim Mehmood) and feels guilty that his sister is suffering because of him. But the good thing about Lali is that she doesn't play the blame game, instead she understands that relations which built under pressure never last.
With Roshni feeling edgy and having vibes that something is wrong with Lali, she calls up Talal to ask where everyone is. Not wanting to worry her, Talal doesn't tell her anything about what Tania (Ghana Ali) did and how Saif has divorced Lali.
Up till now where we have seen Tania play a negative role in everyone's life, it came as a surprise when she tells her mother to stop telling Saif to divorce Lali. Now will Tania all of a sudden become good and tell Saif the truth or play along with her mother and carry on with the lie is what we wait to find out next week.
Read : Sun Yara proved this week how evil a jilted woman can be
If we talk about the direction by Danish Nawaz then this is what holds Sun Yara together. He has a fine set of actors on board and how he has been giving each character the due attention is quite commendable. We only request him to focus more on Talal and Roshni's budding relationship because the chemistry between Hira Mani and Junaid Khan is amazing! Both have a deep connection with the viewers that results in them praying for their togetherness.
To see what happens next with Lali, Tania, Talal and Roshni in Sun Yara, tune into ARY every Monday at 8 pm.