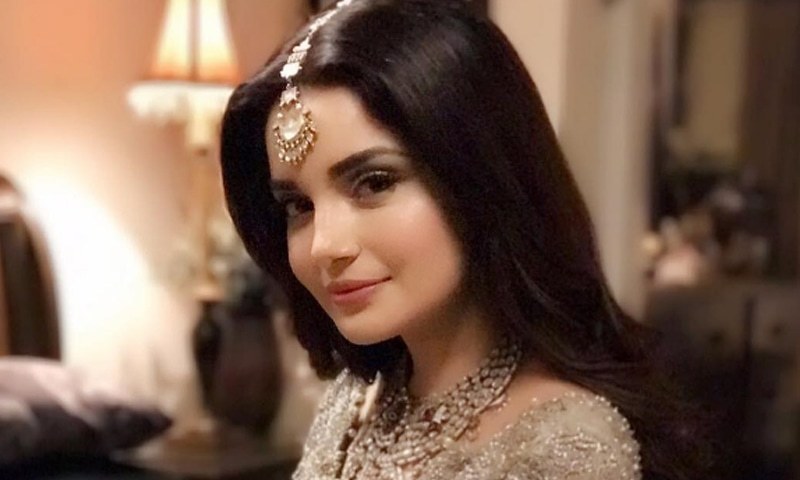 Armeena can convey Haya's feelings just with her expressions flawlessly

The fifth episode of Rasm e Duniya, an Abdullah Seja production, recently aired on ARY and the story gets even more interesting as seen in our review below.
There was going to be trouble in paradise and we had sensed it from the first episode. The fact that Harib doesn't even remember punishing Haya, played by Armeena Khan, for not appreciating his wedding gifts confirms that he certainly has a psychological condition. And most certainly, his mother would have perhaps orchestrated the entire situation. Sami Khan plays Harib to perfection. We admire his unpredictability and the ease with which he portrays the complex character.
Musarrat's hold on her son Harib is quite evident from the way she looks at him and he is forced to obey. But Harib has a complex personality and Haya is having a very tough time understanding him. It is perhaps one of the main reasons why she is scared of him. Harib notices Haya's fright but she is unable to say much. Armeena Rana Khan as Haya is exceptional. The lady doesn't need dialogues to express her feelings and one can easily gauge her feelings by her expressions.
Tayi Jaan is showing her true colors with every passing day and the entire blame is now falling on Haya because Faris has left her without informing. Samina Peerzada's portrayal Musarrat is commendable. She is flawless as a cunning lady and a concerned mother at the same time.
It was expected that Faris would be in London. However, he he is hiding away somewhere in Lahore with no one to share his pain with.
Haya's mother is quite devastated. She is very concerned about her daughter but has to stay silent because of Musarrat. Haya finds comfort in her mother after getting the snub from tayi jaan es of her last phone call with Faris. Hiba's mother convinces her to return to her in-laws.
Faris is now residing with his friend in Lahore and has revealed his whereabouts to his mother. He refuses to return home and informs his mother he will not maintain contact with Haya and he should not be questioned about their relationship.
A new face has joined the cast of 'Rasm e Dunya' in the form of Erum Azam. More suspense is expected with the introduction of the new character and we'll only know when the sixth episode airs next week! Stay tuned for our review!
Read: Drama Review: ARY Digital's 'Rasm e Duniya' takes an interesting turn!