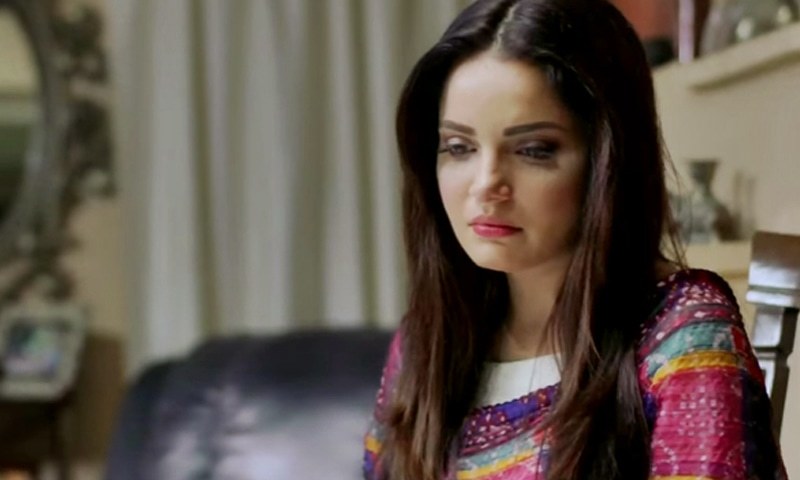 With a talented set of actors on board as well as an intriguing storyline 'Rasm e Duniya' continues to keep us hooked.

There is something special about Rasm e Duniya as even after 6 episodes it gets you excited and you can't wait for Thursdays to come so we can tune in to see what torture Harib has planned for Haya and what heartbreak Faris is going through.
Penned by Imran Nazir, the beauty of this drama lies in the way it has been written as each episode is full of suspense. Each and every character contributes greatly to the drama making the audience connect. You cannot help but question what is going on and wonder what will happen.
So, what happened this week? Well, let us tell you all about it in case you missed it.
Read : 'Rasm e Duniya' Episode Review: Armeena Khan as Haya is exceptional
Haya continues to be scared of Harib and doesn't dare tell anyone about his odd behaviour. When she goes to meet her mother without taking Harib's permission, he punishes her bt making her run up and down the stairs. What was interesting to see was Tayi Jaan look concered for Haya after observing all this. While we thought she would be happy that all was going according to her plan right there we saw her be worried giving us the hint that maybe she didn't think that Harib would turn out to be so cruel.
Faris (Bilal Abbas) on the other hand is trying to move on in life but is seen having a tough time. He encounters another girl who oddly enough is also called Haya and is as bubbly as the original Haya before Harib entered her life.
With the new Haya taking quite an interest in Faris he very firmly tells her to leave him alone as he at this moment in time has no interest in a romance.
Read : Armeena Khan's upcoming drama Rasm-e-Duniya is all about family betrayal and revenge
Harib continues to make Haya's life miserable, the poor girl is often seen trying to hold back her tears because she is so scared of his unpredictable behaviour that she just doesn't know what to say and when to say it. Having seen next week's promo Tayi Jaan is going to be seen chasing Faris but before that she tells Haya to call him landing her in deep trouble with Harib once again.
Armeena Khan as Haya is brilliant, her expressions and the way she has gotten into the skin of her character makes us love the actress even more and say that so far this is her best performance till date. Complementing her is Sami Khan who has made Harib come to life because the scenes between the two are so realistic that we for a second forget that it is a drama which we are watching so well done to the director Roomi Insha for getting those actors on board who are doing full justice to the script. Bilal Abbas as Faris is doing a good job too and we are hopeful that with the passage of time he just might save Haya from Harib's personality disorder.
Overall this week's episode was intriguing as well as interesting, we have high hopes from Rasm e Duniya and will continue to watch it till the end only on ARY every Thursday night at 8 pm.