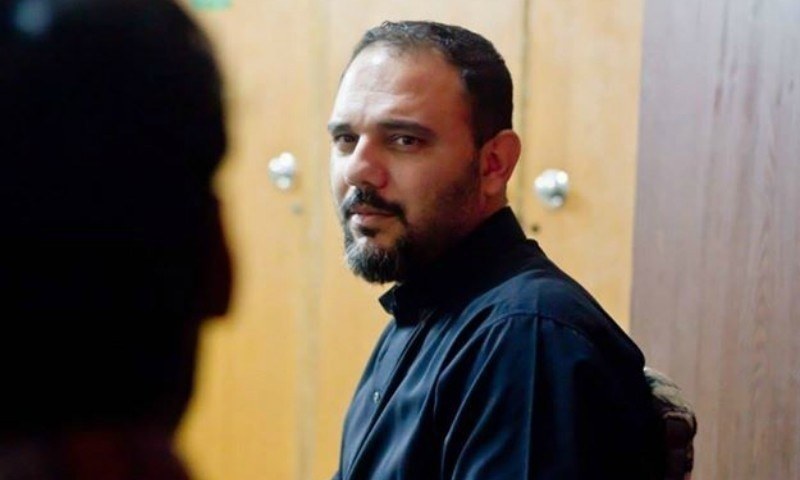 "I am against the item number culture in films, it's a blasphemy to the profession," says director, Jami

Jami Mahmood is a man of many talents. He can easily be counted amongst those who have proved their brilliance; be it through a feature film, a commercial or even a music video. Having set a standard for Pakistani movies world over with his internationally acclaimed venture Moor and having projects like Downward Dog and Hasht Roch in the pipeline we were surprised to read a recent interview of his where he quite openly said that he felt there was no difference between directors and pimps if they encouraged item numbers!
Now we all know that Jami is not one of those people who believes in diplomacy but his answer in a recent interview with Express Tribune left us feeling amused as we do agree with him to some extent that item numbers are not important and should be avoided.
Read: Jami Mahmood talks about films, ad making, and more
"I am against the item number culture in films, it's a blasphemy to the profession. I don't understand the difference between a film director who convinces a girl to dance as 'item number' in a film for the big screen and a pimp who convinces a girl to dance in the red light area, what's the difference? The only difference I see is poor lighting and arrangement." he said.
He further added,
"My main issue is that no one has a problem with "item number" culture. They're one of the reasons misogyny has increased in conservative countries like India"
But with the recent trend of movies like Chalay Thay Saath , Dobara Phir Se and the highly awaited Punjab Nahi Jaonge, we are hopeful that more and more filmmakers will focus more on the content of the film rather than trying to figure out which famous actress to bring on board for an item song as Jami also said,
"Read and write, write hundreds of bad scripts to learn the art of story-telling. Once the film is penned down on paper, a major part is done; rolling a camera is not a big deal. We need good writers in the industry. They are the main pillars of a film."
With the film industry churning out movies in full swing, we look forward to seeing more people like Jami step into the field who want to make quality movies so Pakistan's name shines brightly in the international market for being an industry which makes films keeping its culture in mind.