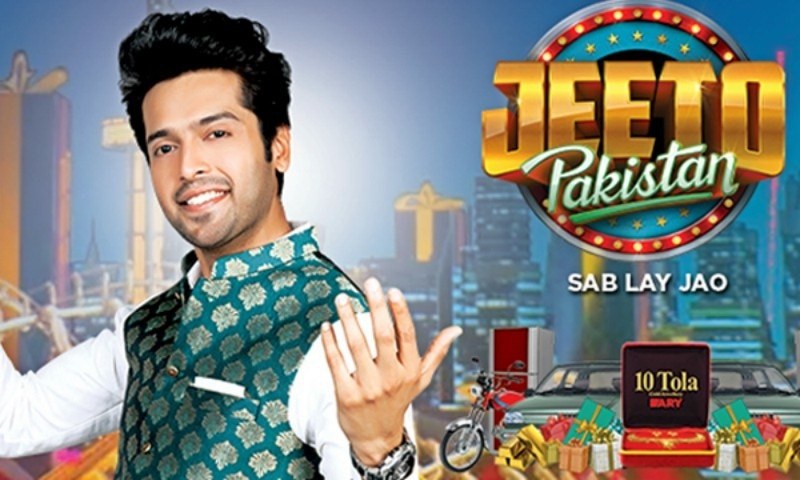 With the latest announcement on the show last night 'Jeeto Pakistan' has us excited

If there is one show which Pakistani looks forward to watching in the evenings, it has to be Fahad Mustafa's Jeeto Pakistan on ARY Digital which literally has the whole nation glued to their TV screens because here is a show which doesn't ridicule anyone and gives all a fair chance in trying their luck best.
With the latest episode of the popular game show announcing to play with 100 Tola gold we are sure nobody wants to miss out on this golden opportunity (see what we did there)!
With the founder and CEO of ARY, Salman Iqbal making this announcement in a recent episode of the show, the excitement for Jeeto Pakistan to air tonight is as high as ever and we can't wait to see who will be taking the grand prize home. Bagging 100 Tola gold is no piece of cake and proves the channel's efforts to keep on bringing happiness in people's lives through a game show like Jeeto Pakistan.
Read: Fahad Mustafa: A game show host with the soul of film star
With this being the most popular show, even in Ramadan amidst other transmissions, the credit for the show's success is directly linked to Fahad Mustafa's effortless, charming and energetic aura, who has made the game show what it is today.
With a man having won 50 Tola in the show recently, it was on 9th June 2017 that Fahad Mustafa made a joke about playing for 100 Tola in the next show and with him asking Iqbal if this was possible the CEO agreed and gave his go-ahead signal during a live show!
So with the lucky people holding their passes, we too can't contain our excitement for tonight's episode of Jeeto Pakistan to see who will take the 100 Tola gold in the Baat Banti Hai segment of the much-loved show.