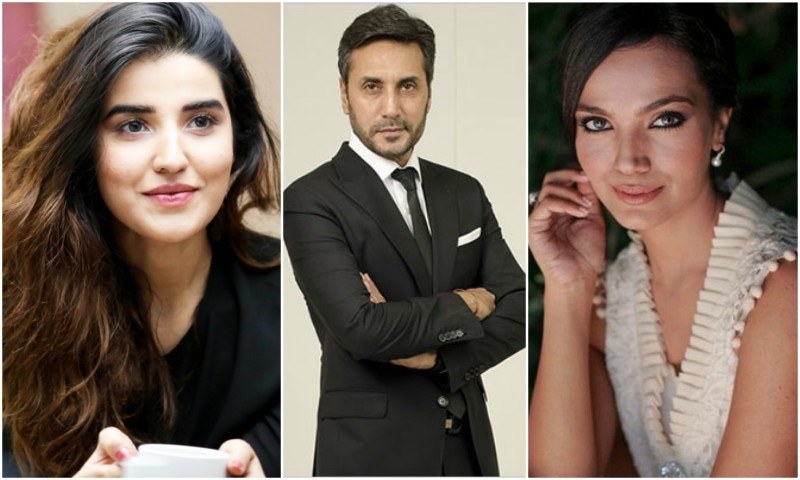 "Its a show that's up my alley, I enjoy it, I feel it's meaningful and I'm giving back in some way," says Aamina Sheikh.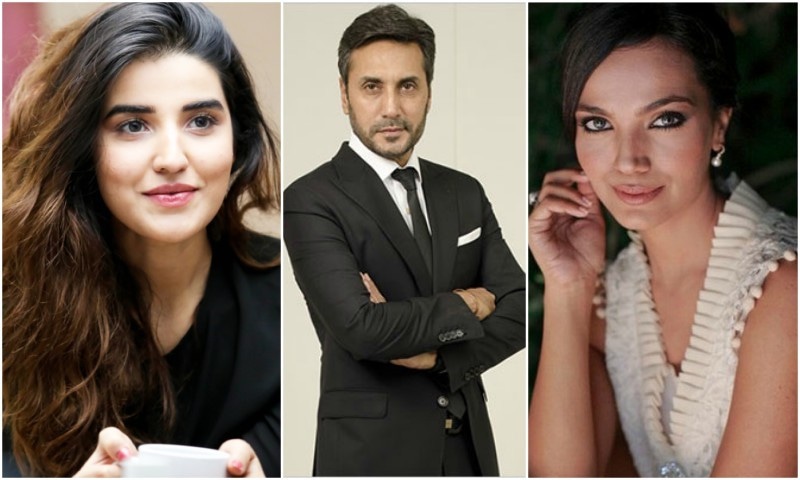 Miss Veet Supermodel, as a platform, has given the fashion fraternity of Pakistan some gorgeous faces over the years. However, it was taken a notch further last year when the reality show was not only renamed as Miss Veet Pakistan, but was also no longer just a model hunt. Giving young, zealous and ambitious girls a chance to groom themselves and seek guidance from the best in the business, MVP returns with yet another compelling instalment this year!
The debonair actor and compère, Azfar Rehman, recurs as its host. The dusky beauty, Aamina Sheikh returns as a judge, while Adnan Siddiqui, who's currently riding high on the success of his Bollywood debut Mom, and the acclaimed actress-turned-producer, Hareem Farooq will join Sheikh as a part of the show's unparalleled and credible jury.
Also Read: The Islamabad auditions wrap up the first round for Miss Veet Pakistan 2016
Speaking with HIP, Aamina Sheikh seemed ecstatic to be returning to Veet this year. "The brand and the production team basically team up to decide who they would continue with and I was honored that they reverted back to me and wanted me on board on long-term," she shared. "It's a show that's up my alley, I enjoy it, I feel it's meaningful and I'm giving back in some way."
In a nutshell, Aamina says that MVP appeals to her as it gives an opportunity to mentor and give her two cents where it actually matters. The fact that the show is no longer just a pageant, Aamina sees it as even more effective, and holding more value. "It's about transforming girls into wholesome, complete women and that makes a difference at multiple levels. I feel it's great to be on-board again," she concludes.
Next up, we have the dapper Adnan Siddiqui, who flew to Sri Lanka last year (where the previous season was shot), as a guest judge for an acting task. "I was a celebrity judge last year and that very episode, in which I took acting classes, did really well," he says of what might have made the makers turn to Adnan this year.
Opening up about his strategy of judging aspirants, diplomacy remains far from Siddiqui's approach. He chooses to be straightforward for the betterment of the contestants and we cannot agree more. "I'm very candid and blunt generally, and maybe that's why they've selected me as a part of the jury this season," he maintains.
Last, but certainly not the least, the multi-talented, Hareem Farooq joins the franchise and tells HIP that she looks forward to donning the new "role" of a judge. Also associated to the online grooming platform, Veet Academy, Farooq looks forward to exploring more of her deeming abilities with what will make her debut reality show.
"My role as a mentor in Veet Academy was limited to talking about a healthy and fit lifestyle for the girls, whereas as a judge [on MVP], it's about picking the 'Miss Veet Pakistan' on the basis of the performance during the show so there's more challenge and pressure," she asserted to what can be expected.
Also Read: Hareem Farooq joins 'Miss Veet Pakistan' as a judge
When asked about her criteria and the single biggest advice she'd give to the contenders, she noted, "Be it during acting or when I am wearing my producer hat, I love discovering diamonds in the rough from mentoring young talent to just highlighting their potential in the industry," she says with a great amount of enthusiasm. "With MVP, I just want to bring it to aspiring young girls of Pakistan who are daring to dream big."
To be shot in Bangkok, Thailand, auditions for MVP's forthcoming season are slated to begin nationwide early August. HIP's brought to you an exclusive byte on all that the insanely gifted judges this season have to say. Stay tuned to this space for more updates on everything that's HIP!