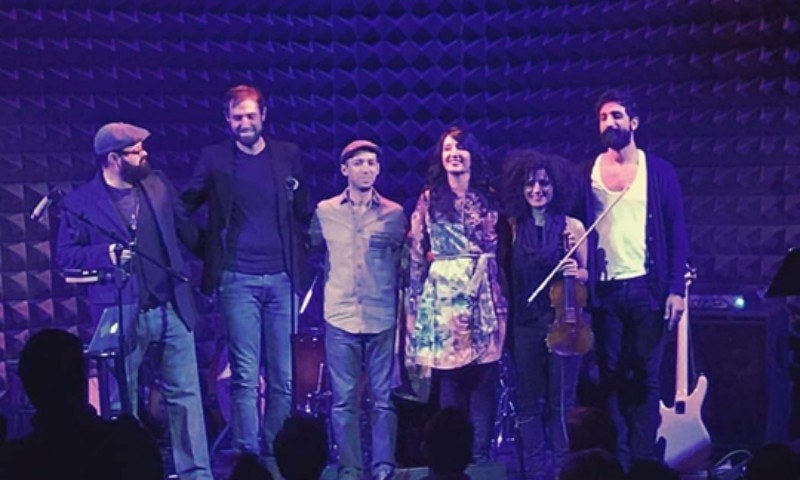 'Sandaraa is a band that I co-founded with a wonderful Brooklyn musician, Michael Winograd'- Zeb Bangash

Zeb Bangash's voice has an imposing impact which she has on people. From participating at Coke Studio, to voicing various TV OSTs, especially to the much-acclaimed Diyar-e-Dil, Zeb's outings speak volumes of her talent. Lending her voice to movies like Manto and Ho Mann Jahan, she also crossed the border and became the singing voice for Katrina Kaif in Bollywood movie Fatoor.
But since we are here in Pakistan, we have some amazing news for those in the USA, Bangash is all set to perform along with her band Sandaraa and the Sandcatchers live in New York!
All our readers in the states, you all are in for a treat as to hear a musician sing live is another feel altogether. With global sounds coming alive when Bangash will join forces with leading Brooklyn musicians led by Kiezmer, Clarinet, Virtuoso and Michael Winograd to unlock the musical secrets and history of their regions steeped in ecstatic mysticism, war, migrations and ancient cities lost to the sands of time.
Zeb and Michael will be joined by Eylem Basaldi on the violin, Yoshie Fruchter on the guitar, David Lizmi on bass and Richie Barshay will be on the drums is a experience which we are sure nobody wants to miss out on.
Read: HIP Exclusive: Zeb Bangash talks about Sandaraa
With Sandcatchers formed at Cheryl's, a soul food restaurant in Brooklyn, in an earlier conversation with HIP we had gotten a chance to ask Zeb Bangash how did her band Sandaraa (which means music in Pashto) come about and this is what she told us,
"Sandaraa is a band that I co-founded with a wonderful Brooklyn musician, Michael Winograd, who I met at a chance-gig in DC, around four years ago. We really enjoyed playing with each other and we were both interested in traditional music, so, we got a group of musicians together in Brooklyn and we found the band with this grant that we got. However, with me in Pakistan and the rest in New York, somehow it's working because we all love this music, and we end up playing music from Balochistan, Afghanistan, Iran, and other parts of Pakistan, and India! We usually do folk songs."
So if you are in the mood to hear some good music, head over to Rockwood Music Hall in New York on Sunday, 23 July which we are sure will be a night to remember.