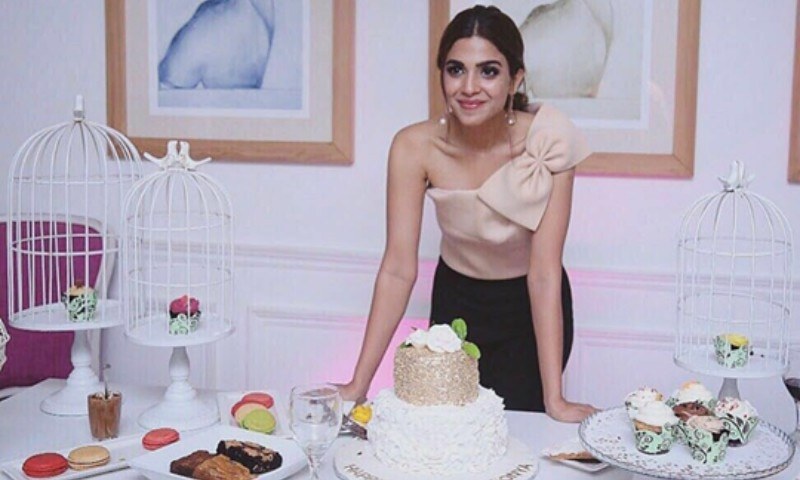 The stunning actress was surrounded by friends and gorgeous souls at the Edhi Center.

The stunning actress Sonya Hussyn, whose movie Azaadi we are anxiously waiting for, just celebrated her birthday with not only her friends from the industry but also with the adorable children from The Edhi Centre who just melted our hearts. So what all was Sonya up to on her special day? Well, let us fill you in with some exciting pictures!
Read : Travel Diaries: Sonya Hussyn goes from fabulous LA to the cultural Turkey
The charm of a birthday is in receiving lots of love and presents but the children at The Edhi Centre don't have this privilege available to them unfortunately since the majority have been abandoned by their families. So the actress left us all in awe when she decided to have a pre-birthday celebration with these gorgeous souls.
With her birthday approaching how was it possible that her parents don't plan something for their daughter. They gave her a midnight surprise!
With friends like Fahad Mustafa and Dr Ali Kazmi it is impossible not to cut a cake with them too.
Then another one at work,
And then another tiny dessert because hey, it's her birthday
Now when we thought Sonya had spent her day well cutting plenty of cakes came the biggest surprise. A smashing birthday bash, which was attended by all her close friends from the industry and let us tell you she looked like a dream at her party. So who all made it to her party and made the night a success? Well look ahead.
Even Shoaib Akhtar decided to be part of the celebrations.
HIP wishes you all the very best for the coming year Sonya!