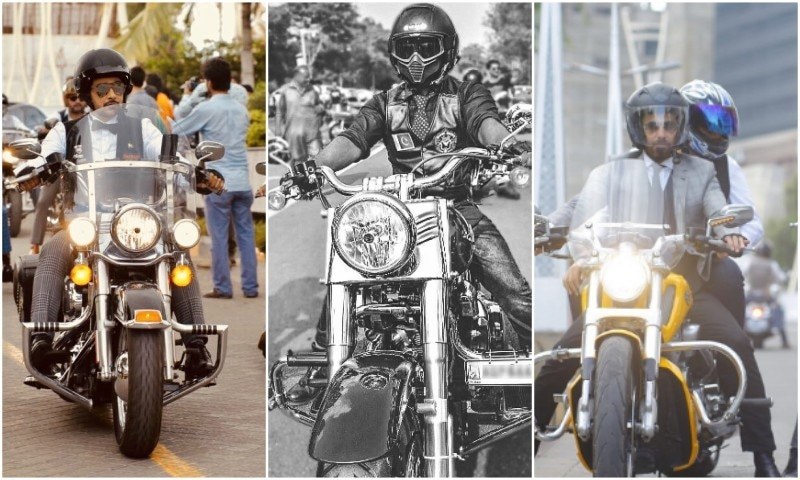 They say, its the best dressed way to beat prostrate cancer!

Dressed in their best attire, classic formal suits, the men in Karachi, Lahore and Islamabad caused quite an uproar in the cities on Sunday. And they did all this for a greater cause.
Raised by The Distinguished Gentleman's Ride (DGR), an international event, this is probably the best dressed way to beat prostrate cancer. Men, attired in their best, ride on bikes to raise awareness about the deadly disease that has begun to claim more lives annually around the world.
Happening for the last five years, the DGR is a global initiative to raise funds catering to research for prostate cancer globally. It happens in 19 countries and 500 cities worldwide including Pakistan.
2017 marked the third year for DGR in Pakistan and the turn out was humongous this year. Celebrities, including Faysal Quraishi, Aijaz Aslam, Umair Jaswal and Mohib Mirza, in their best attires, came out on the roads in unison to raise awareness and contribute to this greater cause.
Being on a bike is therapeutic for my soul: Umair Jaswal
A noble cause as it is, DGR 2017, was no less than gorgeous eye candy in Pakistan.
These men had what they call swag with a capital S!
Dapper and distinguished the gentlemen rode Harleys, Bobbers and Old School Choppers with a flair!
This is probably the best way to raise awareness for prostrate cancer