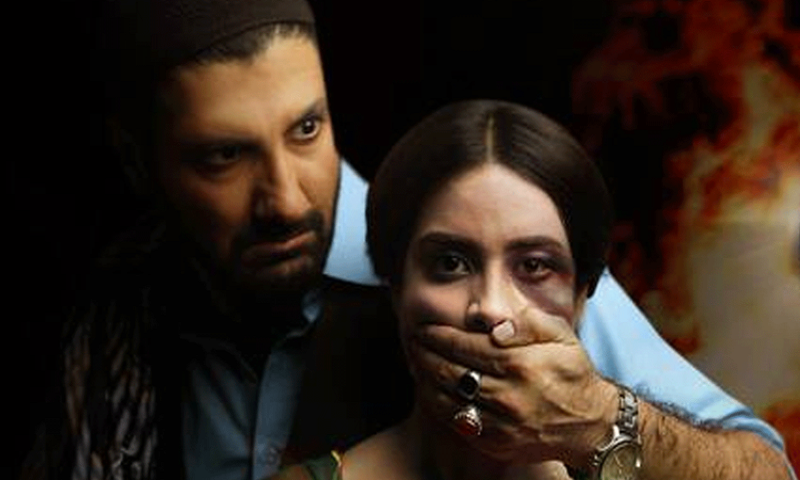 Its sickening that people like Usman actually exist in the society. Hats off to iDreams for a heart wrenching production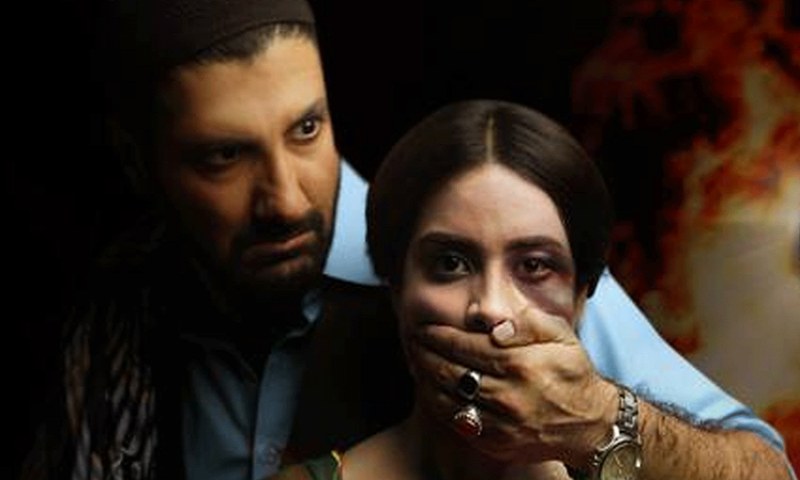 Ghairat, the drama began on a promising note and went on to tell the story of Saba and how her brother, Usman, made life hell for the women of his house, in the name of honor. From the very beginning, the story depicted the harsh realities of life and amidst a number of tracks, it did manage to hold onto the one sensitive issue of "ghairat" that it was tackling.
'Ghairat' promises to be a compelling story
The story might have dragged for a few episodes in the middle but it ended well; athough on a heartbreaking note. Saba should not have been punished but since she broke the law, it was deemed to happen.
So here's what went on in the last episode of Ghairat and what we made of it.
Finally Usman's mother had the backbone to shut him up and tell Usman how Saba had saved him from the prison. But Usman is the same. His "ghairat" is fueled by the fact that his sister saved him and he wows to kill Saba, finish her for once and all, because she is wajib-ul-qatal, as he puts it.
What is ironic is the fact that Usman, with his ghairat and izzat dilemma has gone so forwad in his male ego that he refuses to pay heed to his mother. The man is drowning in his egoistic nature and that brought his end for him. It was sickening to see how Adnan, the same brother, who was begging Saba for mercy, planned and plotted with Usman to punish her for good. Its pathetic to know that these kind of people actually exist for real. Saba's story has been inspired by nothing else but real life and the crux is heartbreaking for all those who can relate to it.
Saba was heartbroken that all her family just wanted to have their problems solved. Aani and Kashif are happy for Saba and the way they've stood by her, is a proof how she has been blessed with luck. The girl however has a plan ready to set scores straight with Usman, who has planned to kill her off as soon as they have her back home and that is why she agrees to go back with the family, when they come to ask her.
And that's how she ends up killing Usman, who had planned to finish her off. Saba is convicted and send to jail and that's how things wind up for the story. But she knows one thing for sure, Zohaib will be waiting for her once she comes out and the smile on her face says it all in the last scene of the drama.
Ghairat episode 11 & 12 review: The drama is becoming unnecessarily overbearing
Syed Jibran and Iqra Aziz have been the stars of the show when it comes to Ghairat. The duo, with their powerful performances stood out as Usman and Saba. Jibran's portrayal of the character made us hate him with the core of our hearts and that by far is the biggest win for any actor. Also it was good to see Iqra Aziz get into Saba's character with her heart and soul. The girl shunned glamour for the very simple Saba and she nailed it with her amazing performance. Muneeb Butt as Zohaib was Saba's rock and a very dependable individual but when it comes to acting, Muneeb proved he's the best there is. Although the story revolved around Saba and Usman the most, Zohaib too managed to hold his own.
Ahmed Bhatti and Edison Masih together created a heartbreaking masterpiece that turned out to be an eyeopener for the society. Even though the drama had its ups and downs, performance wise it nailed each and every aspect. It might have been a depressing story, not a masala entertainer, but Ghairat did shed light on the issue of honor killing as it was supposed to. Kudos to iDreams for such a marvelous project.