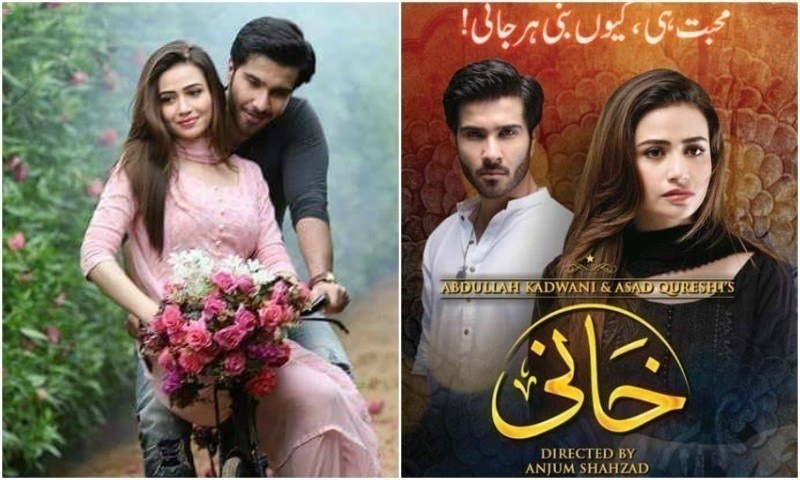 Hadi is genuinely concerned for Khaani but will his transition begin anytime soon?

The story in Khaani seems to be getting interesting with every passing episode. One thing that has us hooked to this play amongst many others happen to be the fact that intrigues us. How and when will Hadi's transition begin? For now, he thinks he loves Khaani but to the audience he comes off as merely obsessed. He is brought up such a way that rejection is hard for him and perhaps because Khaani is a beautiful girl, Hadi has accepted her as a challenge in his subconscious and thinks of that as love.
We're wondering how has the writer, Asma Nabeel, focused on Hadi's metamorphosis in the upcoming episodes. In this episode, the genuine concern on Hadi's face when Khaani was hit by a van, as per Mir Shah's plan to get rid of her once and for all, it became evident that this guy has a spot for Khaani in his heart. And the intensity where he puts a gun to his head is believable for Hadi's character. But why is he stalking her like a creep. The scene where he looked over Khaani while she slept were enough to raise our concern for the girl and her well being. What if she will say not to him? Will Hadi continue to love her and win her over or will he resort to bullying Khaani once again.
Khaani episode 7 review: Is Hadi falling in love with Khaani or is he merely obsessed!
Hadi has also began to shower Khaani with flowers and presents. But perhaps she is not in the right frame of mind to judge where things are coming from. Khaani is an intelligent girl and a responsible one as well. But perhaps she is now much focused on bearing her family's responsibilities and does not think about anything else at all. Hadi's antics does not amuse her and for now, he is not in her mind, nowhere near making a place in her heart.
Khaani, we believe, is an out and out Feroze Khan's play. This one is the guy's best one to date as he nails playing the psychotic, obsessed lover perfectly. Hadi has been brought up like a brat and he's behaving accurately so. Mehmood Aslam, as Mir Shah, is another believable character because he oozes power and authority in his role. Saman Ansari as the trophy wife fits her role to the T. And while we're at it, not mentioning Sana Javed will be unfair because the girl is keeping her acting game strong as Sanam Khan aka Khaani in the drama.
Anjum Shehzad has directed, in fact extracted the finest performances to date from his actors. Asma Nabeel's story has the perfect suspense to hook the audience to the drama week after week. We really want to see how Khaani and Hadi go from hating each other to being in love altogether!
Khaani episode 6 review: Hadi is now changing, will it bring more troubles for Khaani?
From the teasers, the outlook and the OST of the drama, it seems Khaani will eventually evolve into a love story. But how will that ever be possible is Hadi will not feel remorseful for what he did to Khaani's brother. Will he regret what he did? Will Khaani's love change Hadi and his perception of life? Everything waits to be seen in this signature production of 7th Sky Entertainment; Pakistan's largest independent entertainment company, under Abdullah Kadwani and Asad Qureshi.