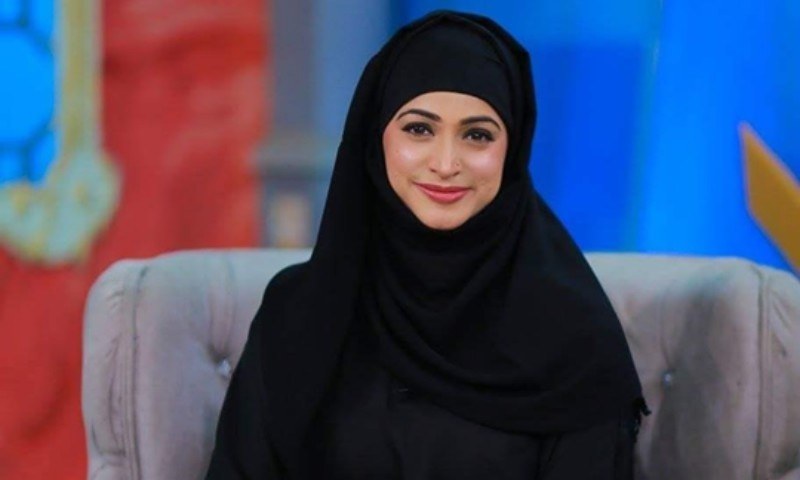 With social media abuzz about Noor tying the knot yet again, the actress sets the record straight once and for all!

With Noor having left show business behind and focusing all her energies on religion, one would have thought that people would stop spreading rumors about the much loved actress and let her carry on with her life in peace. But this is perhaps not the case.
Initially reported on Star Asia News and then spreading on various other websites, it seemed Noor had tied the knot once again, for the fifth time. And quite naturally the news left us a baffled.
Noor's so called present husband is also one of her exes, Awn Chaudhry. But because we don't dig rumors, we got in touch with the star to find out whether the news was true or not.
Quite furious with the rumors doing the rounds Noor said, "Its a false news! I mean one should think that having passed through such a trauma, why on Earth would I want to get married again."
Read: Noor Bukhari files for divorce from Wali Hamid Ali
Adding further, the actress stressed how the last marriage had been a traumatic experience for her.
"At the moment I haven't even recovered from my last marriage and to remarry again so quickly is ridiculous," said Noor.
It was last year around March that news of her separation from her then husband Wali Hamid Ali began to do the rounds. The duo had gotten married in 2015 after falling in love with each other while working on their movie Ishq Positive. However Noor did not come public on the reason she filed for Khulla from Wali and maintained that it was a personal matter.
As Noor shares, she had hoped that with her bidding the industry good bye people would think twice before spreading false news about her.
But sadly this has not been the case and once again she was caught in lies. However, with the matter all sorted out now, we can safely say that Noor Bukhari is not getting married again guys and is quite content in her life which is revolving around religion and her gorgeous daughter.