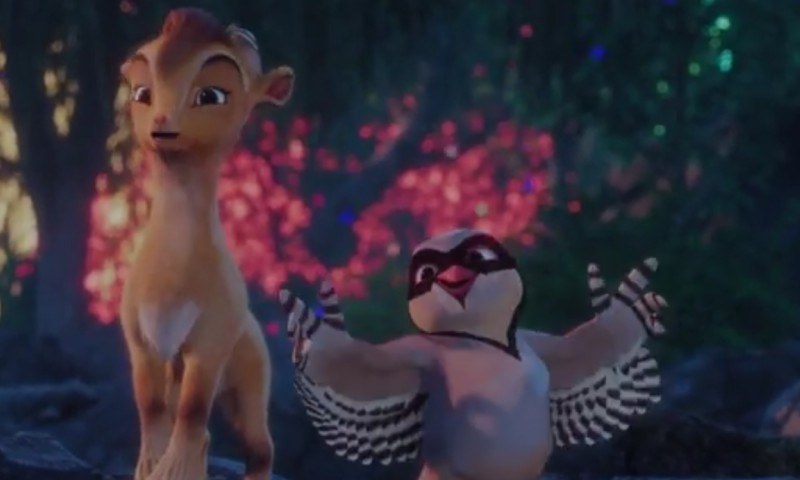 Sung by Natasha Humaira Ejaz, the much loved track of Zoheb Hassan has been beautifully incorporated into the film

It was few days back that the trailer of Allahyar and The Legend of Markhor released and impressed on the first go. The upcoming animated film has now released its first song Muskarai Ja by Natasha Humaira Ejaz and from the looks of its, the album for Allahyar and The Legend of Markhor is going to be a complete delight.
Zoheb Hassan initially sung the track by the same name which was included in the Bollywood movie Star, Mukarai Ja brings back a lot of memories of our childhood and to include this particular track in the movie is a brilliant idea as this happens to be a brilliant song, apt for all generations who need a self confidence booster. The message the song gives is absolutely beautiful and teaches one that no matter how tough life gets one must always continue to smile.
Read:The trailer of Allahyar and The Legend of Markhor is a visual delight
With music by Ahmed Ali and Ali Noor, the solo instrumental effect in the beginning is beautiful and sets the tempo very well. Sung by Natasha Humaira Ejaz, we like the way she has used her voice at different ranges. But more than the music, the visuals of Allahyar and The Legend of Markhor take the lead. The scenes are so strong and captivating that after a while you are actually left mesmerized more by the way the birds are using their wings to dance and create a sequence that the music sort of disappears in the background and leaves you blown away by the entire animation.
Muskarai Ja has definitely found a spot on our repeat mode and we're expecting the music of the animated film more than ever now. Allahyar and The Legend of Markhor will have voice overs done by stars like Ali Noor, Ali Rehman , Azfar Jafri , Humaira Ejaz , Hareem Farooq and Nadia Jameel to name a few.
With the movie all set to release all over on 2 February 2018, here's wishing the team all the best of luck!