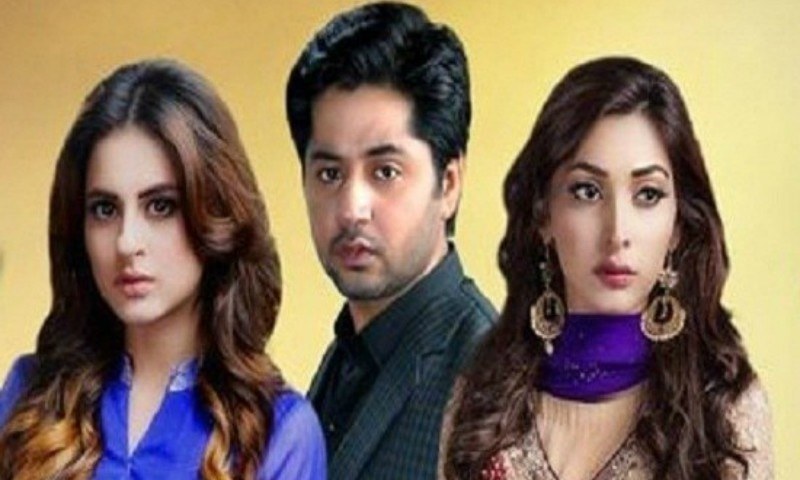 From her expressions to her dialogues, Fatima Effendi is the highlight of Paimanay

We were initially intrigued by the story of Paimanay and are glad that we tuned back into it. The very realistic topic that speaks about rivalry between friends leading to misguidance and cutting off of relationships is a rather interesting story.
Paimanays revolves around two best friends namely Ayeza and Seerat. The twist happens when Seerat, in all her innocence, gets involved with a guy upon Ayeza's insistence without realizing what havoc would break loose once her family finds out her involvement with a low life like Aamir!
Written by Rukhsana Nigar, the story touches one emotionally; making you realize how not everyone is your true friend and there are many that need to be confronted. In this day and age, especially where the social life of all ages are at an all time high, it is important to show the audience to never make decisions based on someone else's opinion even if that includes your childhood friend. Paimanay shows how blind trust can cost you dangerously, even if its on your best friend.
So an interesting story line, last night's episode made us feel sorry for Seerat (Eshal Fayyaz) as slowly she is beginning to understand that Ayeza (Fatima Effendi) is not a well wisher and is now trapped in. Also with Seerat now married to Aamir( Asad Siddiqui) the poor girl has no way out.
Read : Fatima Effendi steals the show in the first episode of Paimanay
In case you have not been following Paimanay then let us recall what has happened so far including what all took place in the latest episode aired last night.
Seerat and Aamir had gotten married in secret, with Ayeza backing them up and it was her who in fact told Seerat not to worry as she would handle everyone at home. Ayeza herself is married to Seerat's brother Ahsan (Asim Mehmood) but backing away from her promise, she says nothing once Seerat brings Aamir home and announces their marriage!
Now Seerat is a lovely girl and very innocent, so for her to be in love is a reason enough to get married. Ayeza, on the other hand, is different as she belongs to a humble background so money holds a lot of value. With Seerat quite wealthy, her family disowns her because Aamir is a shop keeper and not at all suitable for Seerat, who has been raised with a lot of pampering. The family also suspects Aamir of being after Seerat, merely for money.
With Seerat upset more with Ayeza as she did nothing to calm the situation with her family, last night's episode also gave us the glimpse that Aamir is indeed a selfish man who married Seerat to better his financial situation. Seerat hears the difference in his tone when he tells her to ask her brothers for her share.
Read : Reasons we're looking forward to Paimanay on Urdu1 tonight!
Now where on one hand we have Seerat, right there on the other we have Jahzeb (Imran Ashraf) who is Seerat's bhabi's (Laila Wasti) brother and has always been interested in Seerat. With her now married, it is in fact Ayeza's sister Zoobi who has her eyes set on Jahzeb, as she, like her sister, too wants to marry amongst wealth.
But will Jahzeb fall in love with Zoobi and how will Seerat prove to her family that Ayeza is not innocent is what we cant wait to see in the coming episodes.
Paimanay has been directed by Danish Nawaz, whose fan we became with Sun Yaara. Even here he is doing a great job as more emphasis is on the story rather than showcasing pomp and glamour amongst the actors.
For now, the story is a bit slow with Seerat too bechari for our liking, and Ayeza, too cunning to handle. However, it is Fatima Effendi as Ayeza, with her expressions and dialogue delivery who becomes the highlight of Paimanay with every episode.
Asim Mehmood plays Ahsan well and so does Laila Wasti and Farhan Ali Agha as the eldest brother and bhabi. Imran Ashraf as always is giving his all to the role he plays, however, it is Asad Siddiqui who at times fails to impress. Currently we're hoping that Aamir's character evolves with the upcoming episodes allowing the very talented Asad Siddiqui to showcase his true potential.
So if you are looking for a drama which has a bit of everything rolled in to one then Paimanay is a must watch every Wednesday at 8 pm only on Urdu 1.