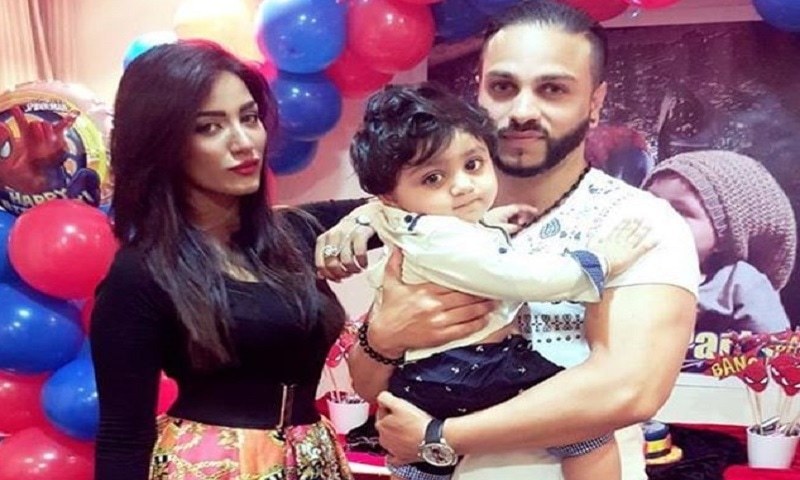 It seems, the model/actress was very much in love with the husband who did not value her existence as she claims

Where marriage can offer one ultimate bliss, it can prove to be a bed of thorns for others. And it seems, this celebrity couple has finally hit rock bottom with their relationship and called it quits. We're talking about none other than the model cum actress cum singer Mathira who recently announced her divorce with singer husband, Flint J, on her social media.
Everything you need to know about Mathira's baby (and the daddy)
"I tried to keep this marriage I tried my best to hold on! It was not easy and yes people will judge me in the society because the woman is always blamed and labelled," shares the starlet over her social media, while claiming how she tried to hold onto her marriage but it fell apart.
Mathira married the Dubai based Punjabi rapper Flint J (Farran J. Mirza), in 2013. The couple have a adorable son Aahil together. Sharing the news on social media, Mathira appeared to be grief stricken but determined to carry on with her life for the sake of her son.
"I have my son to look forward to! Teach him how to make a home and not break one because he is gonna be a dad too and some beautiful girl's husband too," Mathira states in another message while sharing how she is going to be devoting all her time to Aahil alone.
It seems divorce has hit the controversy loved actress/model very hard. HIP wishes Mathira all the strength in this tough time and a very best of luck for her future.