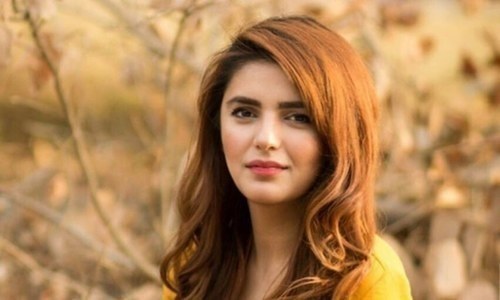 People termed Mustehsan's version of feminism as 'hypocrisy'

Donning a shirt with the word "Feminist" being written over it, Momina Mustehsan recently appeared in a video for an International website, "Now This" where she talked about how feminism can be intimidating to the conservative world.
"Feminism is a global term that comprises of people from every race, religion, culture and geographic location," she said. Mustehsan was of the opinion that there is a lack of understanding of the word women empowerment in South Asia where majority thinks that its definition lies in wearing fewer clothes or in renouncing culture or traditions.
"In my opinion, a woman's body is not her only asset, and as feminists, we have to become more tolerant of each other's differences because we are essentially working towards the same goal," she opined.
This is what took us back to the times when celebrities were asked to define what feminism meant to them at the red carpet of Lux Style Awards 2017 where Mustehsan chose not to answer the question saying, "I would rather not answer that."
While anything can spread like a wildfire on the Internet making one famous overnight, there's a downside to it as well – what's posted on the Internet, stays on the Internet! The singing star's recent video on feminism received bashing from the netizens because they could see how Momina had talked about something that she had avoided earlier.
The people were of the view that Mustehsan turns into a feminist only when it suits her, calling her version of feminism as hypocrisy.