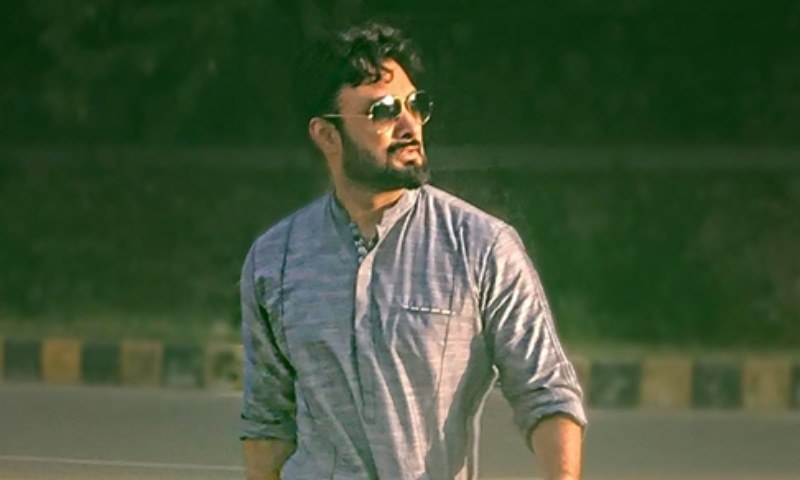 With the album all set to release end of this year we sat down for a chat with the very humble singer turned actor.

We became a fan of Umair Jaswal the first time we heard him on Coke Studio where he sang Charkha Nolakha with Atif Aslam. His powerful vocals gave the track a whole new attitude. Later with Sammi Meri Waar and Khaki Banda he won our hearts. The singer turned actor has indeed come a long way as he now prepares to release a solo album. The album is titled after the singer himself and we are pretty excited for it .
With us curious to know more, we got in touch and asked him a few questions about the album.
Read: https://www.hipinpakistan.com/news/1152701/how-does-umair-jaswal-stay-fit-in-the-month-of-ramadan-hip-finds-out
HIP: Why did you choose to name the album after you ?
Umair Jaswal : Well because a lot of people ask me what is the theme of the album and what is it about, so basically the story behind it is that all the music that I have written in the past decade, is all part of this and its capsulated in the essence of this album .
H: So it took you ten years to compile the whole thing ?
UJ: Its not that it took me so long to compile it but its just that this is a side of my music which is very personal and its a very private side. It's just that I was in other bands while writing music for myself as well but some of the music which is going to be part of the album is ten years old as well as seven years old, so basically it consists of all the music which could never be a part of Qayyas or Silver Spoon (my previous acts). That's why I think people think that it was decade in the making but a lot of music in the album is also recently written with the band so yes it will contain band sounding music in the album as well.
H:Have you written all the songs or did you collaborate with someone?
UJ: Portion of the song writing has been done by me but then again I really wanted the band sound to come in as I have always been a band musician myself. So I had the band coming in and my producer Sarmad Ghafoor helped me with a lot of stuff. And I feel that it's a collaborated effort and there will also be very interesting guest musicians who have contributed to different singles.
H: Why did you wait till now to release your solo album ?
UJ: Its not about waiting so long for the solo album, its about finding the right time to release music as the last one decade has been the worst for the music in the country because other than some great commercial platforms there has been hardly any original music coming out or even shows. When I started off there was a proper concert culture going on, events were happening every weekend but that died. Now that things are better I decided to finally put it out even though we don't have record labels anymore I feel that it was about time that we began to put forth original content.
We asked him if he has any particular favorites, to which he responded all of them. Its up to the listners to decide which one they like more.
Coming towards the last question we asked.
H:What will be the sound of the Album?
UJ: Its not going to be completely rock, it will shift between two different ends where one will be very heavy and the other mellow which is exactly how an individual feels everyday as your mood fluctuates.
Umair Jaswal is all set to release singles one by one. The album will come out by the end of the year and videos will also be released. HIP would like to wish the singer all the best with his album.