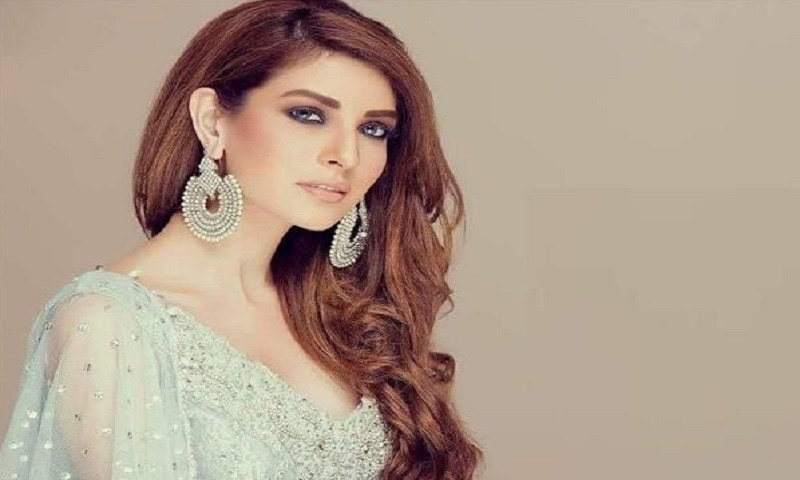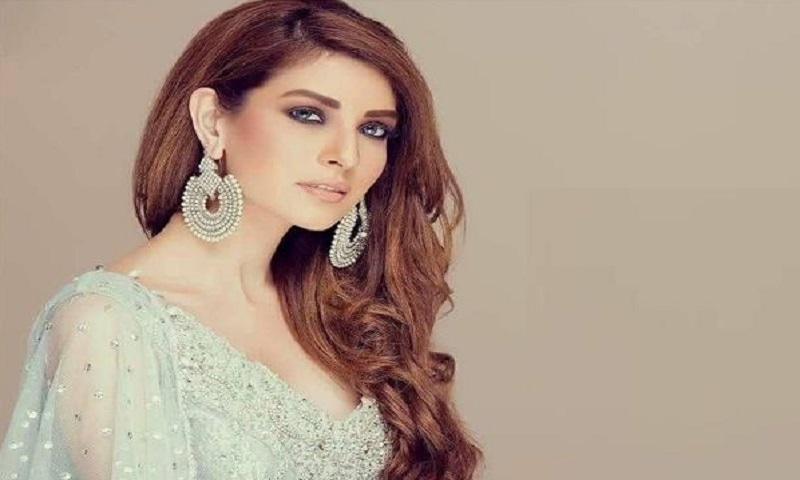 When I interview a celebrity, there is an overriding feeling I leave the place once it's over. I have felt intimated by a certain actress. A couple of times, I have felt that no matter what I ask, those individuals will bring it back to talk about their upcoming film. At times, I have felt that some have PR filtered answers and irrespective of the question they will respond with the pre-approved answer, despite clear bemusement on my face. Some are just there because the film makers have forced them to be there & you try to make them realize that you want genuine answers by asking insightful questions. It does work.
When I interviewed Wajood's leading lady, Saeeda Imitiaz, I felt none of the above mentioned feeling. Somehow, I felt like I was having a conversation with a friend and not a star. She was as comfortable talking about her frailties as she was about her achievements. I asked why is she so candid on social media and it reflected a lot more about her personality in general.
"I genuinely believe in equality of human beings. I am doing a job, so are you and so is everyone else. When I joined the industry, I got this advice "Saeeda thora attitude lao, you are a star". I said no. That is not who I am. And if cant be true to myself, my dream of being a performer isn't worth it. I don't want to be elusive. I come on set, have my fun and go home just be myself."
And it really is her dream. Moments earlier, she spoke so glowingly about working for Javed Sheikh Sahab.
"I was asked to travel to Karachi for a screen test. After the screen test, they simply said lets sign the contract. I couldn't believe it, it was like a dream really. So that was that. Then I realized that oh I have work with Sheikh Sahab, I mean I have always look up to him as a legend. Despite living in the US, Bollywood and Lollywood were a big part of our home. So working with Sheikh Sahab was a big deal and I was nervous. But we shot in Turkey, so we spent a lot of time together and got comfortable with each other. Momal's family was there. I became friends with her son. I love kids. Then Danish's kids came too, so with me we kind of formed a gang. This helped me immensely to sort of cool off from work. I could focus on work, and switch off when needed."
And in her own words, she needed switching off. Sheikh Sahab wanted her to dance in heels, which was super challenging because it was an outdoor shoot on sand. Here is how that went.
"I took 17 shots. It was frustrating for me but I am so glad that Sheikh Sahab was so kind. We were shooting in a park. So locals had gathered to see the shoot. I was clearly struggling. In the last shot, the whole crowd started clapping, in a way urging me to do it right. It gave me energy and confidence. I just about managed to do it even though when I look back now, I can see shot where I could have done better, but the audience wont notice. Nevertheless, it was like a really cool experience. Locals didn't get our language but they knew what was going on. It shows a beautiful human bond that they wanted to help me."
What is her character like in the film?
"I play a family oriented and seedha saadhi larki. A bit like myself. I am a seedhi saadhi larki," Saeeda said with a slightly sheepish smile.
For those who don't know, Wajood is her 2nd film. Imran Khan's biopic Kaptan was her 1st film, which has not released yet. She played his 1st wife Jemima Khan. How was this different and what challenges did she face this time?
"That was a biopic. So, the story was limited to what had actually happened. I could relate to her character a bit because, like her I had come from abroad (US) and faced certain challenges. Then I did one major play and a few roles in Pakistanis drama. Then I did a short film in India. That was a learning experience too. However, Wajood was entirely different. It is a full on masala film, with dance, family dynamics and love. It was challenging but from day 1 I have focused on learning, I observe everyone see how they work on their craft. I request my directors to give me feedback. It helps me grow as an actor and perhaps this is why I have been able to do two quite diverse characters."
Saeeda had already worked with Danish Taimoor before. His initial impression of her was perhaps not that great.
"I did a drama with Danish. I was struggling with my lines so much. I used to think Danish must hate me so much. But yes it worked out in the end. With Wajood, I had grown as an actress, and Danish was supportive and fun to work with."
And her childhood crush was (still is) Abhishek Bachchan. I suggested that I hoped that her career, trajectory doesn't go like his. But like a true fan, she defended his films.
As for upcoming work, I found that her focus is on doing rather selective work. She had offers for dramas but she focused entirely on Wajood.
"It's not about the medium. I have had many drama offers but nothing stood out. I want to do stuff where I think I will enjoy it as a challenge not for money. I want to do work which I can watch later and still feel satisfied."
And with that, we finished our interview. It was good note to finish upon. Saeeda apologized for 'sorry I talk a lot'. I wish more celebrities could be little bit more like her, and it would make my work a lot easier. I really hope, I can interview her again after a few successful projects. Success changes people they say. I'd put it to test hopefully after Wajood's success.