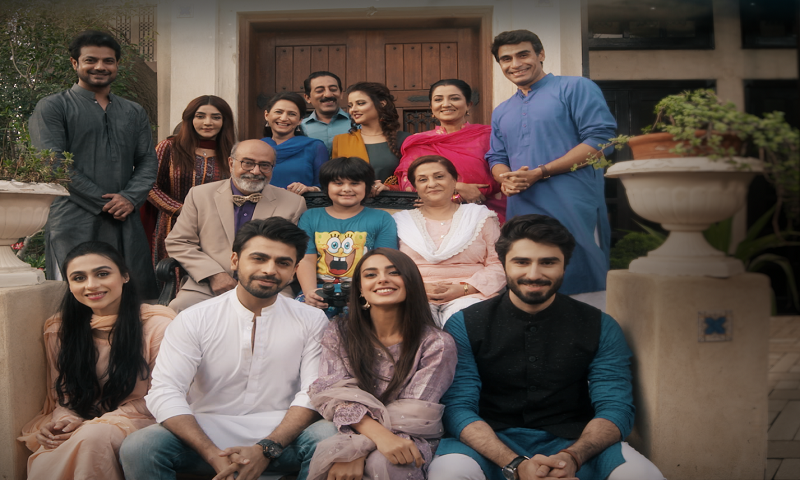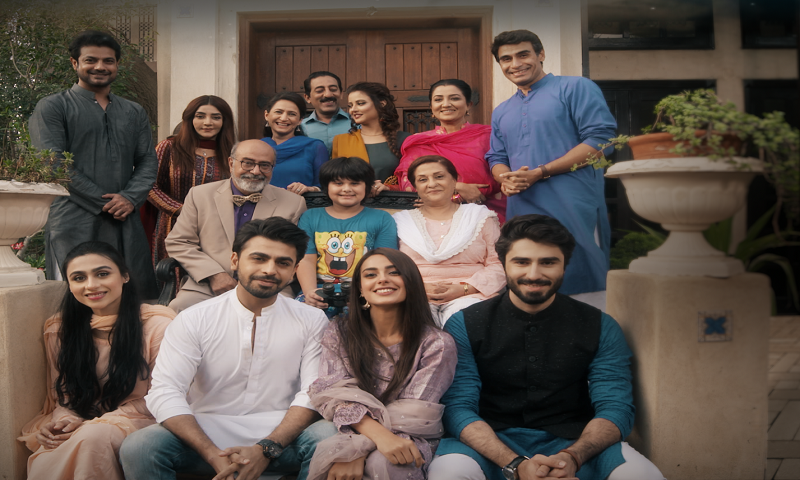 If you missed Suno Chanda during Ramadan, here are 10 good reasons to watch it ASAP!
Arsal and Jiya (the Pakistani Raj and Simran)
Iqra Aziz and Farhan Saeed's crackling chemistry is definitely the numero uno reason you should be watching this show. Both have given probably the best performances of their career so far in Suno Chanda. I was truly impressed with Farhan Saeed in particular who was got into the skin of his character and brilliantly portrayed it. Similarly Iqra Aziz is totally in sync with her character of Jiya, and together the two have superb comedy timing and their romantic scenes will definitely make your heart beat just a bit faster.
An Amazing Script!
Saima Akram deserves all praise for a well written script, hysterical dialogues that never go over board. Need some rib-tickling laughter this weekend? You got it!
Meticulous Direction
Any comedy series can go utterly wrong if the direction is not on point no matter how good the script is and credit goes to Ahson Talish for visualizing the project and extracting the best from every single performer. The comedy is controlled at any given point and no actor goes over the top. The scenes are executed superbly paying attention to even the smallest details.
Punjab Power: lighting up your screen!
Nadia Afghan was truly the star of the show in every sense! She outperformed and overshadowed her colleagues whenever on screen with her brilliant performance. She brought the character of Shabana to life with her mannerisms and body language. Her scenes will give you gut busting laughter with her Punjabi dialogue delivery and accent, combined with some extremely intelligent one liners!
"Bijli Girane Bela Ayee!"
Mizna Waqas as the flirtatious Bela is another memorable performance! Bela's mannerisms are so adorable that you will fall in love with her too just like the men in this drama.
Nabeel Zuberi - The New Kid on the Block:
Although model turned actor Zuberi has acted in a couple of plays and a movie since his debut couple of years ago, his role as the care free yet practical Sherry will definitely be a turning point in his career. His caring nature and sincere advices give you friendship goals and the gorgeous smile on his face will truly melt your heart!
Agha Jaan, Bee Jaan and their squabbles:
Agha Jaan was once upon a time supposed to marry Bee Jaan but circumstances made her marry Agha Jan's younger brother. Sparks fly and old love rekindles now both being widowed. Both Samina Ahmad and Mohammed Ahmad give amazing performances and their chemistry is spot on. You gotta watch the show to see how they handle their love-hate relationship!
Paparazzi DJ -
The child actor Sami Khan is not only outstanding as DJ but also cute to boot! But if you see him with a smart phone, just run as fast as you can!
The Zalmi and his Khaza:
Adnan Shah Tipu as the Pashtoon Jalal Phupa and Tara Mahmood as Masooma phupoo are a treat to watch.
The "Romantic Song of the year":
The last but definitely not the least reason to watch this show is its music and to appreciate the OST which is truly amazing. It is definitely one of the better ones I have heard in a long time! The lyrics are beautiful, the music is hummable and Farhan Saeed's vocals take the song to another level. This one definitely has the potential to be on repeat on your gadgets. Listen to it yourself and you won't regret.