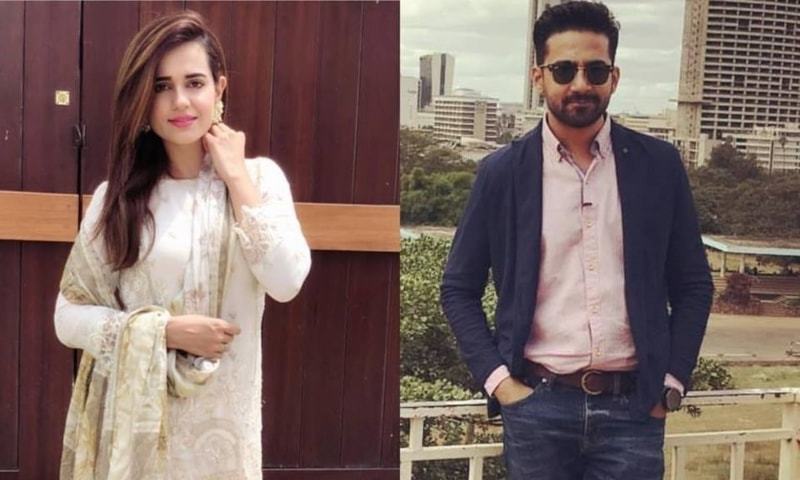 "I always want to work in dramas which tackle social issues or have content with a strong message," says Sumbul Iqbal

The first time we noticed Sumbul Iqbal was in the play Ghayal where she played a rape victim's character to perfection. The innocence on her face and a natural flair for acting is one of the main reasons why we, for one, simply love watching her plays. Be it Aik Thi Rania or Kahan Ho Tum, we just can't get enough of this girl with abundance of talent.
The drama industry is flourishing by the minute and we are glad to see Sumbul -- a talented artist -- be a part of many brilliant projects. One drama serial which is about to air soon is Khafa Khafa Zindagi which will again see her alongside Ali Safina in the lead roles.
Produced by Sadia Jabbar and directed by Asim Ali, the drama we are sure will be an emotional roller coaster as it has been penned down by Kifayat Durrani with whom the actress has worked before in the play My Dear Soutan.
Affan Waheed and Sumbul Iqbal khan pair up for 'Chalay Aao'
We are avid viewers of dramas that have such a powerhouse sort of team, so naturally we couldn't contain our excitement to know more about the upcoming project. And what better way to do it than getting in touch with Sumbul herself for some interesting details; below is what she shared with us regarding Khafa Khafa Zindagi.
"This [story] is about a couple played by myself and Ali who don't get along with each other and have a son who gets deeply effected by his parents' strained relationship," she said while talking a bit about the story line.
Sumbul's character is named 'Sara'. She further told about her character, "Sara is a very ambitious girl and wants to be someone but due to certain events in her life after marriage -- which happens to be a love marriage -- and her very strong ego, she decides to part ways with her family. Now what will happen to her as well as her loved ones is what the viewers have to wait and see once the drama goes on air."
Another interesting element to the play is that it will also show the viewers the Islamic way of conducting a proper divorce which majority is not really aware of and this we feel will hopefully be an eye opener for all.
Sumbul is working for the very first time with Ali Safina and she found him to be a superb actor. However, the reason why she chose this play in particular was:
"The script was the main reason, as I always want to work in dramas which tackle social issues or have content with a very strong message attached to it," said Sumbul.
Khafa Khafa Zindagi is all set to air in August and we already look forward to watch it - as well as review the play very soon for you all!