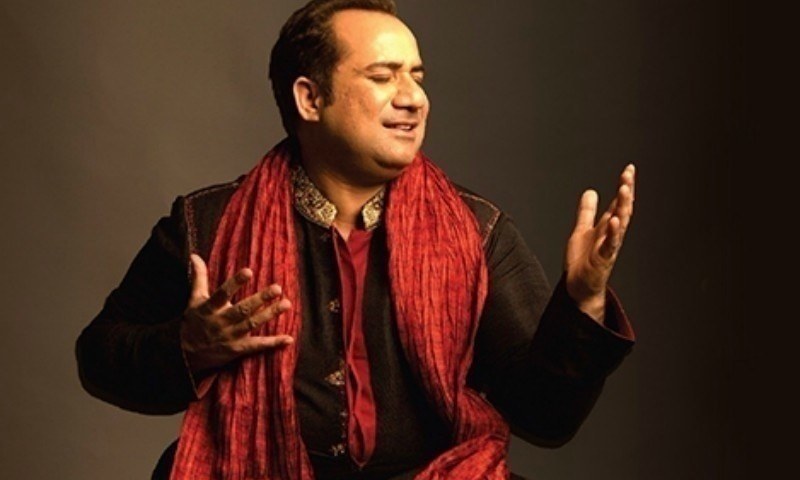 Mere Meherbaan from "Mulk" is a newer version of Rahat's OST sung for a TV drama a few years ago.

Rahat Feteh Ali Khan has always made us proud with his voice that has not only featured in superhit Pakistani songs but across the border too. This has earned him an immense fan following worldwide and he can be considered one of the music maestros of this era whose every song comes as a favourite. Be it a romantic number or a sad one, he nails it every time.
This time Rahat has lend his voice to a beautiful song Mere Meherbaan in upcoming Indian movie Mulk. 'Mere Meherbaan' was previously associated with a Pakistani drama Mere Meherbaan which featured Aagha Ali, Neelum Muneer and Ayeza Khan in lead roles. This time, we'll be hearing the song - with a few changes of course -- in the Rishi Kapoor starrer Mulk.
It's a song which grabs you conveniently in its theme and lets you memorize every single word that has been sung to a very melodious and catchy beat.
Also read: Rishi kapoor calls for peace between Pakistan-India again
Mulk has also been in the news since its promotions started and we even saw Rishi Kapoor talking about peace between India and Pakistan during the promotions of his film recently - so it's pretty safe to assume that the movie has already build its hype. The film also features Tapsee Pannu in a leading role and is scheduled to release on August 3rd, 2018.
Check out the song yourself, and fall in love with Rahat Fateh Ali Khan once again!