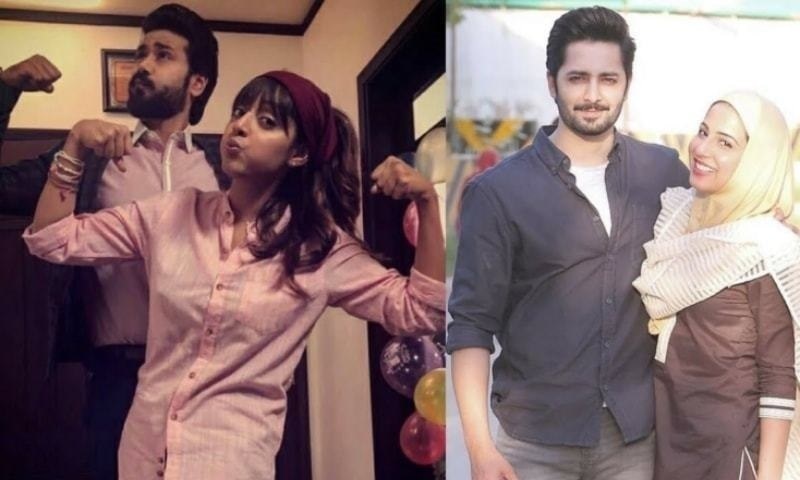 Danish Taimoor and Ali Abbas keep the drama a must watch with their powerful acting every week

Friday is a day when one wants to sit back and take it easy as it is the start of a weekend so naturally even on TV we want to watch something light and fun. But ever since Ru Baru Ishq Tha began we have been watching this intense play with quite an interest as besides being entertaining it also serves as a play high on suspense and emotions entangled in a web of broken hearts.
Written by Amber Azhar, seven episodes down the drama does at times have faults but it still manages to engage. Like in last night's episode there were scenes which weren't needed including the one with Salwa's khala and her son. What we are more interested in seeing is whether the distance between Salwa and Almeer will ever be bridged or not. As the audience know that no one from Almeer's family shot Salwa's dad but when will her family know is what keeps us coming back to the play week after week.
So what else took place in the latest episode of Ru Baru Ishq Tha? Well read along to find out.
Read : Revenge and Heartbreak sums up episode number 6 of Ru Baru Ishq Tha
Salwa's (Ushna Shah) mother (Rubina Ashraf) emotionally blackmails her to sign the divorce papers which Amleer (Danish Taimoor) does not accept as he is dead sure that she was forced to sign them. With Salwa distressed and not wanting to cause more pain she prefers to do exactly what her mother says.
Wanting to see it for himself Almeer comes to Salwa's house to take her away but things have become so bad that the duo are forced to lead separate lives. Meanwhile on the other side, Wahaj (Ali Abbas) is dead serious about taking revenge from Almeer for breaking Ayaan's (Sanam Chaudhry) heart and he does that by making sure his brother rots in jail.
But the twist in the play comes when a another police officer begins to investigate and he discovers that the gun discovered at the spot was not the one which was used and it was not possible for Fawad to have shot Salwa's dad as things were not adding up the way they should be! So will the truth be unveiled in the next episode or Wahaj will use this shortage of time to make Almeer's life a living hell through his brother who continues to rot in jail for a crime he did not commit is, what we cant wait to see.
So with an interesting cast and an intense plot we enjoy watching Ru Baru Ishq Tha as it is very different from what is on air currently. Ali Abbas along with Danish Taimoor make the play worth watching as both actors are very passionate about what they do and that shows in each and every character they portray. Ushna Shah on the other hand offers nothing new and with Sanam Chaudhry's character Ayaan in a coma at the moment it is the guys who are carrying the drama on their shoulders .
Will Ayaan come out of her vegetable state soon and will Almeer clear his brother's name are few of the things we look forward to finding out next Friday at 8 pm only on Geo TV.