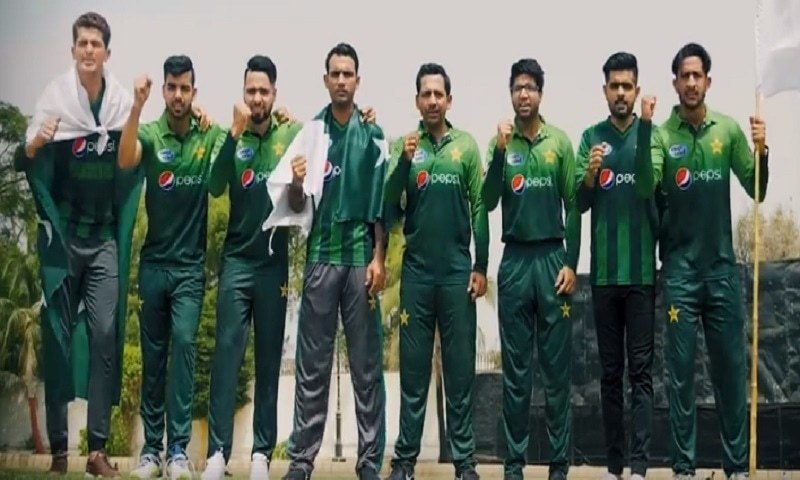 Pakistan's passion for cricket and its country's pride is exactly whats showcased in the song Pakistan Zindabad

Pakistan is all set to participate in the upcoming matches of the Asia Cup and because, the country's team hasn't let the nation down since its big Champion's Trophy win, the morale is at an all time high.
India, Pakistan's most interesting opponent, the one whom Pakistan defeated to clinch their Champions Trophy, are the defending champions this time and so, the passion amongst all Pakistanis is already ignited. And what's lighting our fires even more, is the pulsating anthem of the Pakistan cricket team for the upcoming Asia Cup.
Call's Pakistan Zindabad, the drum anthem that the band released on 23rd March, has been selected as the official anthem of team Pakistan for Asia Cup.
The "Zindabad" anthem by Call The Band reeks of passion and pure aggression!
The same song that stirred our souls and awakened passion, has now been selected as the official anthem for team Pakistan. Junaid Khan, the lead vocalist of Call the band, and also an accomplished actor, let us in on his thoughts for their dear song to have been selected by PCB.
"The song was very dear to us. In fact, Pakistan Zindabad was the voice of our heart. It reflected the passion we have as Pakistanis and the love and respect we have for our country. Pakistan Zindabad was written and performed from the heart and perhaps this is what clicked with the PCB as well and that's why they opted for it to be the anthem of the upcoming Asia Cup. The expressions, the feelings, the passion that we brought out in the song, is reflected in the same way amongst the teaser where are team becomes ferocious and ready to take on their opponents," shared Junaid.
Adding further, Khan mentioned how they were positive that not only cricket but Pakistan Zindabad also would take the passion and love for the game to newer heights and will make the world see how Pakistanis are when it comes to their homeland and playing for its pride.