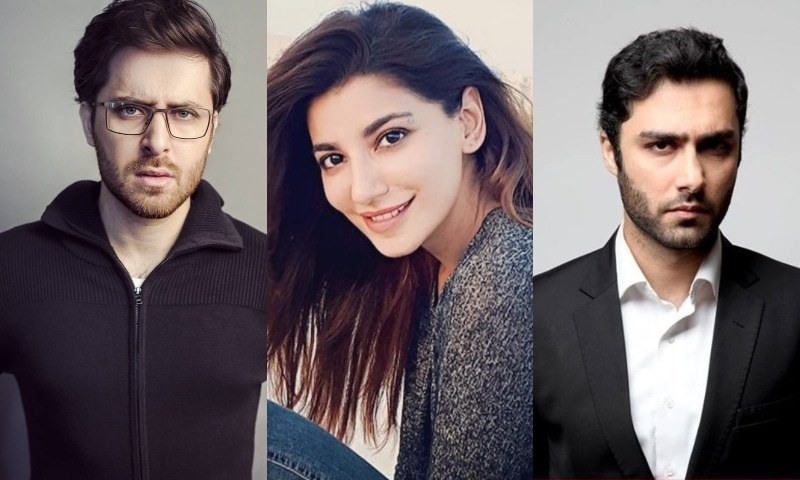 A short teaser of the play has been released today and we are rooting for more now!

We all love to watch drama serials based on family and relationships and this is one prime reason such dramas garner high ratings. Well, Hum TV is all set to treat us with yet another interesting story, Tajdeed e Wafa, which seems to be a great mix of love and deceit in relationships.
Scripted by Sameera Fazal, the drama is based on an urdu novel by Sonia Naveed. It features a brilliant cast including some veteran actors like Abid Ali and Laila Zuberi whereas Ainy Jaffery, Naveen Waqar, Ahmed Ali Akbar and Haroon Shahid play titular roles.
A short teaser of the play has been released today and we are rooting for more now!
The teaser shows Ahmad Ali Akbar and Ainy Jaffery in a relationship all set to tie the knot. The teaser begins with Ahmed holding Ainy's hands and making pledges of life-long love. As the clip progresses, we see Ainy as Mayoon bride all clad in yellow. Then comes a sudden twist where Abid Ali tells Ahmed in a very mood full of sorrow that his marriage can't take place as the girl is not reasonable for him.
However, nothing is shown about the other two leads Naveen and Haroon in this teaser. We'll we can't figure out much about the storyline and will have to wait for upcoming teasers to have a clearer idea.
We also recently got in touch with Naveen Waqar to know about the theme of the drama and her character in the play.
Naveen Waqar's Next Tajdeed e Wafa - a Bittersweet Story of Family Values!
"The story of Tajdeed e Wafa revolves around a married couple, their strained relationship which is impacting their children and then how far people can go to make things work in their relationships," Naveen had revealed.
"In a nutshell, the drama is about family values and importance of various relationships in our lives, whether it's with parents, spouses, children etc.," told Naveen.
Naveen added that she is playing Haroon Shahid's wife in the play while Ahmed is her friend and like a family to her.
We are now awaiting to see the full teaser reveals and then the drama itself which is all set to release by next month!