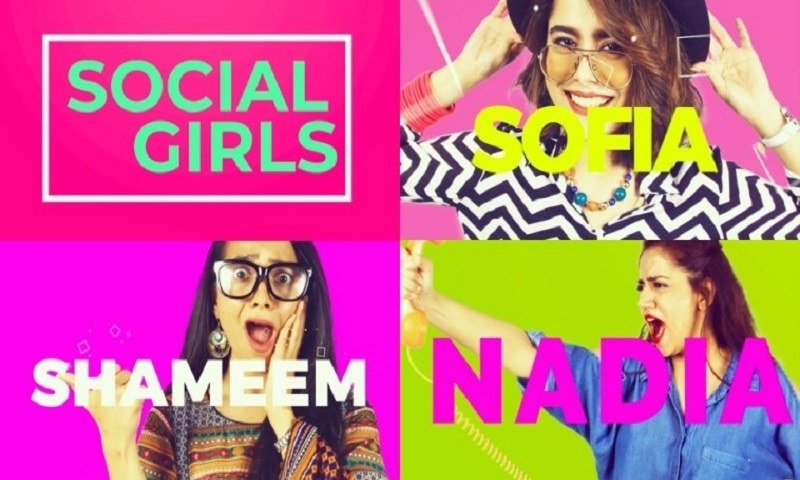 Helmed by Khuda Aur Mohabbat Director Syed Ali Raza Usama, the series stars Natalia Gul, Amtul Baweja and Iqra Shahid

Looks like digital age is finally here in Pakistan too! After a whole generation of directors and producers sticking to television only, we are now seeing an exponential growth in aced directors and producers venturing into digital mediums to produce content.
Recently it was Balu Mahi famed Haissam Hussain who ventured into digital production and now it's Khuda Aur Mohabbat famed Syed Ali Raza Usama who has joined the much-popular bandwagon. Apart from directorial of the successful show, Usama also made waves for his IPPA victory for Khuda Aur Mohabbat.
Usama's web series Social Girls is written by Jibran Zuberi and from its first teaser, it looks hip and funky – just what the audiences of digital platforms like.
Starring social media celebs and comedians Natalia Gul (Nadia), Amtul Baweja (Shameem) and Iqra Shahid (Sofia), the series will revolve around lives of three roommates/colleagues who while living and working together have various 'everyday problems' to deal with. The group has formed on absolutely random and unmatched basis and that will exactly be the crux of their story!
While the short teaser hasn't given away much of the content of the project, Usama's past record and strong cast on board is making us keep an eye for Social Girls. The series is expected to release by the end of this year.