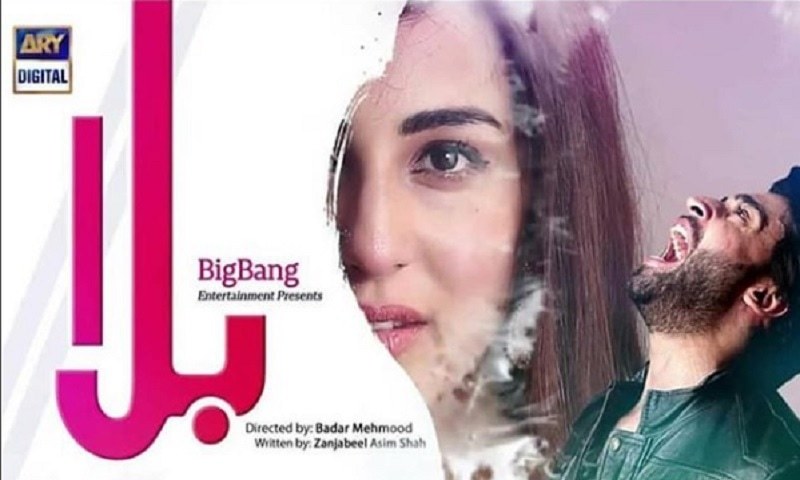 Soft and melodious vocals of Faiza Mujahid and Zoheb Hasan, on powerful lyrics penned down by Sabir Zafar.

Ary Digital's new drama serial Balaa, starring Ushna Shah and Bilal Abbas Khan, is the new talk of the town. Six episodes down, the story is getting more intense and gripping and we just can't afford to skip a single episode.
The OST of Balaa, sung by Faiza Mujahid and Zoheb Hasan, is also very soothing. The title track begins on a low note, in fact the whole song is composed on a low note but gets a bit high in the middle when Zohaib's vocals are introduced.
Lyrics written by Sabir Zafar are quite powerful if one pays attention to them and captures the true essence of the storyline. Though Faiza Mujahid's vocals sound pleasing to the ears but we love Zohaib's voice more as it adds a new feel to the monotonous tone of the song.
Revolving around the story of strong headed character of Bilal and dominating yet cunning character of Ushna, Balaa is a story of love, deceit and complex relations. The play also stars veteran actors Samina Pirzada and Sajid Hasan in supporting roles.
Directed by Aisi Hai Tanhayi fame Badar Mehmood and written by Zanjabeel Asim, Balaa is produced by Big Bang Production.