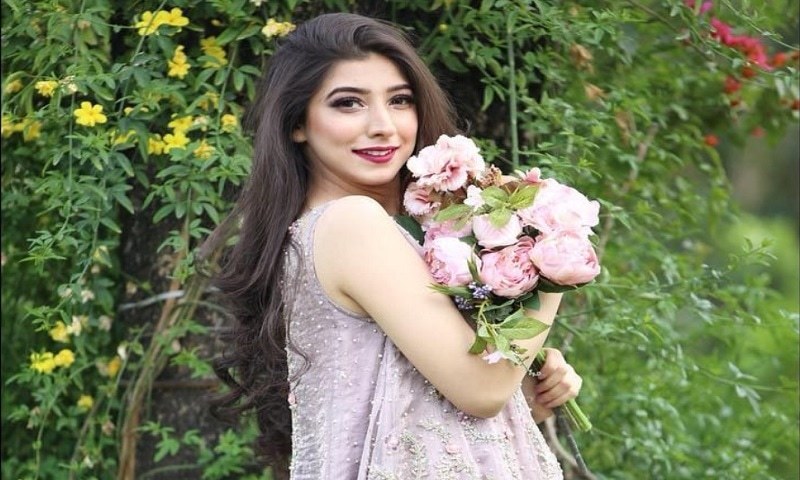 Tromote and speak for domestic violence, Mariyam has played an important part in shortfilm Kamyab Aurat
Budding actress Mariyam Nafees has impressed us with her latest venture. Taking it to digital media to promote and speak for an important cause, domestic violence, Mariyam has played a significant part in shortfilm called Kamyaab Aurat.
The Diyar e Dil famed actress took to her Instagram and shared deets of her impactful shortfilm. "Maarta hai tou seh lo.", "Humara muaashra talaaq ki ijaazat nahi deta.", "Bardaasht karna seekho.", and the one we hear 800 times a day "Log kya kahenge?". Stop saying these things to somebody who suffers from domestic violence," said the actress in her post.
Mariyam further added some horrific statistics regarding sexual abuse due to which as many as 5000 women die every year and many more are left scarred for life, both emotionally and mentally.
The shortfilm Kamyaab Aurat speaks of the journey of a domestic abuse victim who decides to become a survivor and changes her fate. In the midst of what people will say, Mariyam has conveyed a strong message through this film that people will only say what she will tell them to, because she is a Kamyaab Aurat.
It goes without saying that we are thoroughly impressed with the concept of the film that has been directed by Tauseef Gardezi and written by Laila Noor. Mariyam has our two thumbs up for her short yet powerful performance and her initiative to speak for thousands of women who silently suffer from abuse in the name of love and marriage.
"Support women who're seeking divorce to live a healthy and happy lifestyle instead of pushing them to stay in an abusive, unhealthy, toxic marriage," Mariyam concluded her post.
Also Read: Angeline Malik Initiates 'Inkaar Karo' to Highlight Social Issues Related to Women