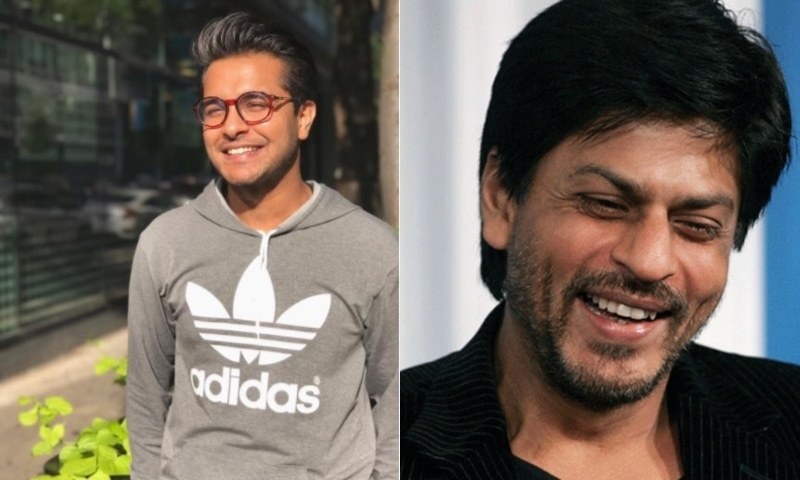 Asim sent a birthday wish to SRK and expressed his dream to sing for him, SRK responded with a sweet and funny tweet
Aspiring pop singer Asim Azhar – who needs no introduction – got into a sweet Twitter exchange with Bollywood king Shahrukh Khan and we can't help but 'aww' at the moment.
So it was King Khan's birthday yesterday and while fans from all over the world wished him on the social media site, Asim too took the opportunity to wish his favorite actor – but with a funny twist!
Referring to Shahrukh's upcoming movie Zero's iconic dwarf character Bauua Singh (who's also quite active on Twitter), Asim wished SRK like this: "Saalgirah mubarak SRK when can I sing for you while you lip sync? Aur agar apkay pass time nahi tou Bauua Singh say bhi kaam chal jayega."
And it seems like SRK too liked Asim's naughty wish and chose to respond to him amidst hundreds of wishes. However, Shahrukh's response was no less witty!
In a Tweet as reply to Asim, King Khan said, "Thank you. I will tell Bauua Singh to do lip synch, don't know if he can do the dance in synch though."
Just like us, Asim too is happy with Shahrukh's alternate persona Bauua, and said he would make do with him till he sings for Shahrukh someday and fulfills his dream!
Well, we too Asim, we wish too! Here's hoping that you soon get a chance to sing a romantic track featuring SRK and we think it will go really well. What do you think?
Also Read: Asim Azhar comes clean on the Hadiqa Kiani comment!