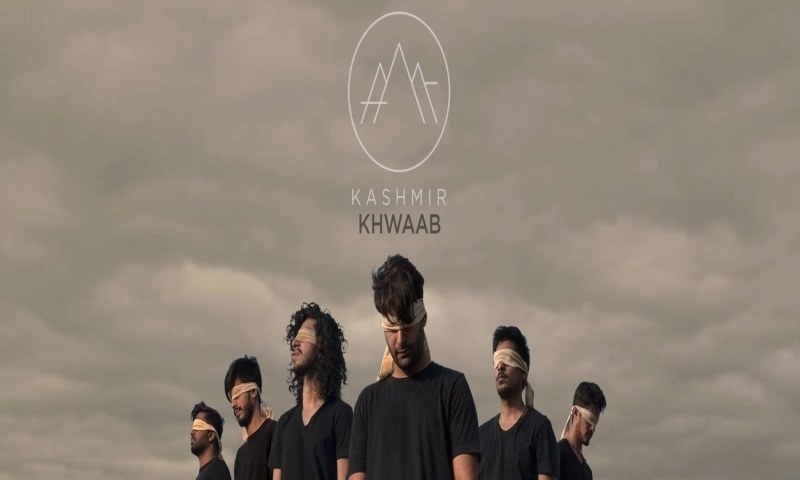 Powerful vocals, intense lyrics and heart aching melody is what Khwaab is all about!

They came, they sang and they conquer! Kashmir was declared the winner of Pepsi Battle of the Bands 2017 and the band took the acclaimed crown home with much prestige and honor!
Since the day of the BoB finale, there has been no looking back for Kashmir!
The band released their first album Khwaab after BoB and have now released the very first video. A very true to life track, Khwaab sheds light onto the tough era for music, back in the 2000s.
Kashmir, with the track Khwaab took a stand to introduce a different music genre in the industry and with the acceptance the song has received, it seems the band has driven their point home.
While sharing the idea of how the song was written with HIP, Bilal the lead vocalist of the band shared:
"A dark room with one source of light at the end a sort of portal of memories, showing me good and bad memories again and again. That's what the song was written on."
On asking why they choose this song to start with, he said, "This is the title track for our album so naturally holds a great deal of importance in the album. Also, it is a song that paints the true picture of Kashmir's music, dark and moody. So we wanted to start with the song that defines our signature sound."
Bilal's powerful and intense vocals and Vais's fierce guitar movements add value of the song and create the essence of the genre growing beautifully on the listener! Not many bands have the ability to deliver such a powerful song but Kashmir manages to do so, proving themselves the acclaimed winners of BOB!
Written and directed by Asher Khalid, Khwaab has raised the bar of music videos in the industry for sure!
Also read: Pepsi's epic Battle of the Bands end tonight and Kashmir rules supreme!