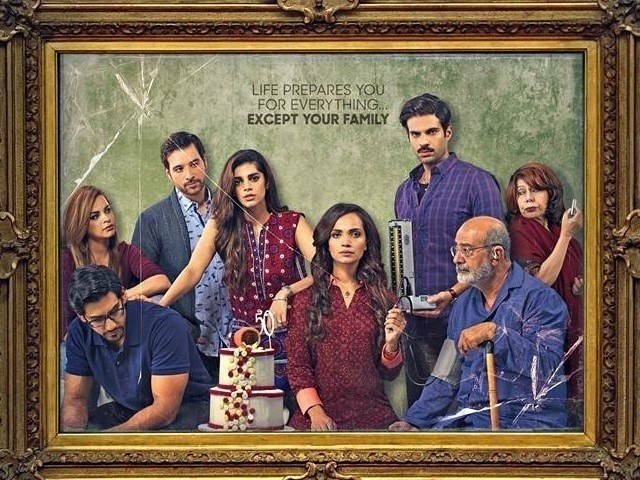 Aamina Sheikh, Adnan Malik and Asim Abbasi were present at the screening in Los Angeles from where they shared the news.

With the release of Cake The Film our faith in local cinema was restored. The film gave us hope that people who were serious about filmmaking were taking an initiative for the Pakistani cinema and coming forward with some solid content.
Cake, was a stupendous film, one of the very best to come out of Pakistani and so, when we heard that the Sanam Saeed, Aamina Sheikh and Adnan Malik starrer was shortlisted for the Oscar consideration in the 'Foreign Language Film Award' category at the 91st Academy Awards, we were thrilled. And now with the movie having been shown to the jury members of the Oscar committee yesterday in Los Angeles, we sincerely hope it makes it to the final as well.
With our fingers crossed, it seems that even Aamina is praying for its success as she took to the social media to express her joy with the reactions she along with Adnan Malik and Asim Abbasi received after the special screening.
"Cakes journey continues as the family reunites again to serve our delicacy to the jury members of the Oscar committee. It is surreal to come this far , to watch prominent members of the movie making business here in Hollywood emerge from the screening in tears , hand-holding and embracing us without any need for introductions , small talk or formalities," shared Aamina with her fans.
Read : Cake Shortlisted for Oscar Consideration in 'Foreign Language Film Award' Category!
Adding further Aamina wrote, :"They resonated, they felt it was a Pakistan that they had never seen before , they felt the characters and situations were those playing out in their own homes and lives. We all felt one, power of cinema reaffirmed."
Sharing her sentiments was Adnan Malik, who said ,
"The resounding response was that this is a top shelf film with excellent performances , crafty story telling , strong visuals and beautiful music."
Another member of the committee, who happen to tell Adnan how he felt, was all praises about the folm.
"This may have been the first Pakistani film that I have seen but after this will certainly not be my last," wrote Adnan, quoting the committee member.
Now isn't that sweet guys and we from the bottom of our heart hope that it makes it to the final of the Oscars as it deserves to be on that prestigious list 100 %.