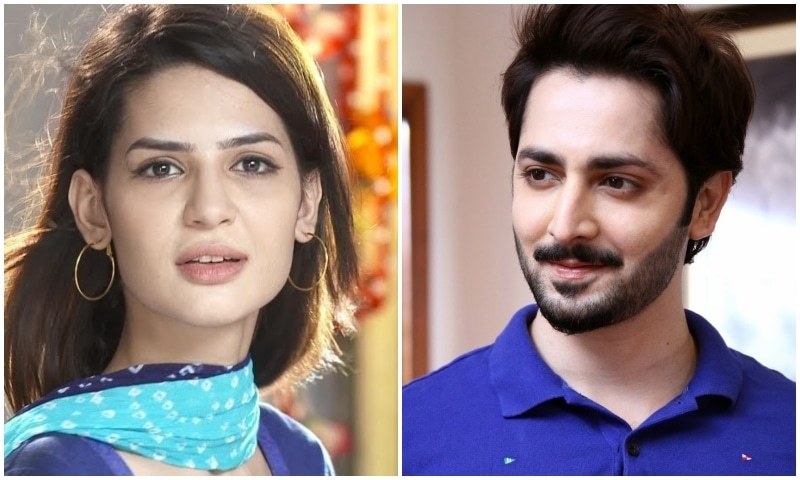 The drama will air on Geo Entertainment

This young starlet has added so much to her name in such a short time. From a critically acclaimed Bollywood debut to performances that stun in dramas, Madiha Imam, is one young but very versatile actress. Currently, Madiha is impressing the audience in Baba Jani alongside Faysal Qureshi and now it seems, she has another very mature role to play in her next drama.
Pairing alongside Danish Taimoor for the first time, Madiha is all set for her next, Mera Rab Waris. Talking to HIP, Madiha shared a few exclusive details about her upcoming play.
Here's what she said;
"Mera Rab Waris is this story about a very young, religious girl. Aisha, played by me. The drama is about her struggle and the story revolves around how when she believes in something, she is focused enough to practice it."
It was pure luck: Madiha Imam on Bolly debut, 'Dear Maya'
Directed by Asad Jabbal, Mera Rab Waris, will be a 7th Sky Entertainment production by Abdullah Kadwani and Asad Qureshi for Geo Entertainment. The story has been penned down by Jahanzeb Qamar and will star Abid Ali, Tanveer Jamal, Seemi Pasha, Fazila Qazi along with Danish Taimoor and Madiha Imam in pivotal roles.
Talking about her character, Madiha shared, "I play, Ayesha Farhan, who is an MPhil student. My character runs the story which means Ayesha is the backbone of it. She is a very religious girl but as expected there are difficulties which come her way. How the society deals with this religious girl and how she tackles everything is what the drama is about."
Adding further, Madiha shared her reason for signing up this new play on Geo Entertainment. "I said yes to it because I found this character different from what I have done. But since I haven't done much work on television, I try and experiment with characters. This sort of a character hasn't been seen much on TV before. In fact Aisha was so much challenging, not only for me, but for the creative, director and producers as well because."
Madiha also confided how she said yes to Mera Rab Waris almost instantly. "I fell in love with the story after reading its one liner. Usually I read about 3-4 episodes before I take up a play but this one was amazing so I just said yes to it on the spot."
The drama is currently under production and will be seen on Geo Entertainment in the first quarter of 2019.