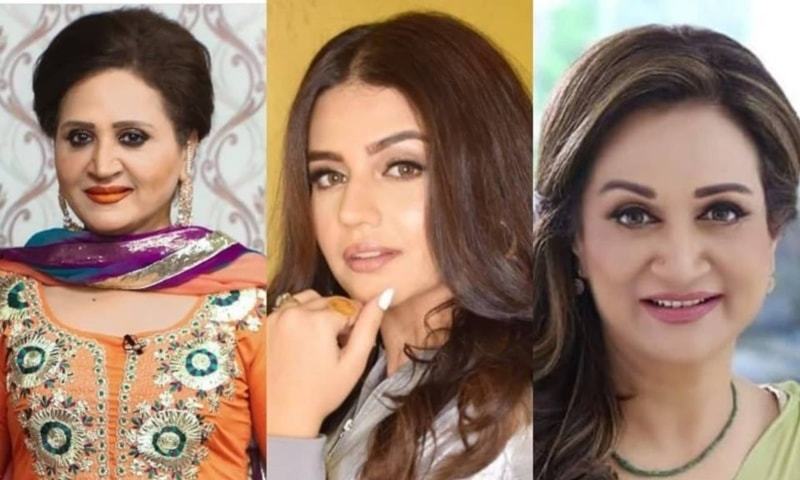 Making a guest appearance, she will be seen with her khala and mother in Deewar-e-Shab soon on Hum TV
The first time we saw Zara Noor Abbas was in the drama Khamoshi where she played a very sweet girl called Arsla who always sacrificed her happiness for others. With innocence on her face, Zara became a hot favourite of everyone including us. After that she signed on for Asim Raza's Paray Hut Love which we cant wait to see this year.
But besides venturing in to films the pretty actress is very much active on TV as well. We can currently see Zara her in drama Qaid every week on Geo but one thing which has left us super excited is the fact that she will be appearing with Bushra Ansari and Asma Abbas in one frame for the very first time.
Yes guys the news was revealed to us by Zara herself who too was thrilled herself. Zara shared how she was sharing screens with her famous Khala and equally well known mother whom we are loving as Bhola's mum in Ranjha Ranjha Kardi.
"This is a new drama where I will be playing Feroza Jahan and I am very excited about it as for the first time me, my mother and Bushra Khala will be performing together in a play."
Read : Exclusive: Zara Noor Abbas and Syed Jibran pair up for Wajahat Rauf's unusual story 'Qaid'
Talking further about the drama she said, "It is called Deewar -e-Shab and has Sarah Khan on board too. I have a special appearance in it and the audiences will get to see me in the first 3/4 episodes."
With the shooting still in its initial stages, we cant wait to know more about the project which apparently as Farhan Saeed in the cast too as revealed by Sarah Khan in an interview with us some time back.
But while we wait to find out the cast of the drama, for the time being we are thrilled with the fact that we will get to see our three favourite ladies together.